A Lean, Mean,
Baby-Making Machine
We spoke with WebMD's expert pediatrician Dr. Hansa Bhargava and got her three favorite tips for having a fit, healthy and happy pregnancy.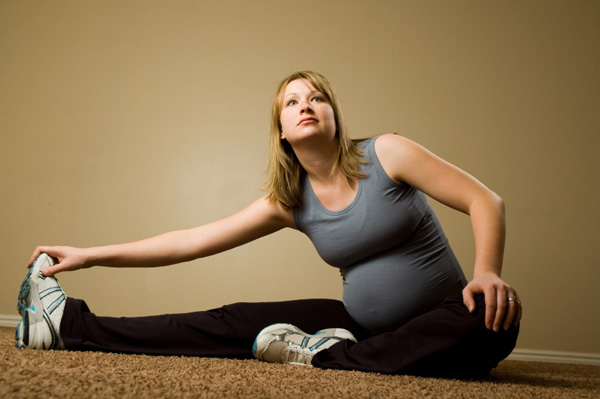 Between the morning sickness, pregnancy fatigue and trying to fit all of those doctor's appointments into your schedule, it's easy to let your fitness routine slide. An upset tummy means you're more likely to turn to comforting crackers, breads and pastas before eating your greens. And pregnancy insomnia makes it easier to take a nap in the late afternoon rather than going for a walk.
According to Dr. Hansa Bhargava, "Pregnant women need to remember that what they put into their body is very important for their baby."
In addition to being WebMD's expert pediatrician, Dr. Bhargava has worked with the Rudd Center for Food Policy and Obesity at Yale University, served as a panelist with first lady Michelle Obama at the WebMD/Let's Move Town Hall in Miami, Florida and contributes to the content on WebMD FIT and Raising FIT Kids.
Dr. Bhargava provided her three top tips for staying healthy and fit during pregnancy:
1. Maintain fitness
"It's really important even when you're pregnant to maintain a level of fitness that you have, if you have a healthy pregnancy." So if you're walking or playing tennis before you're pregnant, continue doing so. It will help your health, but ultimately the baby's health as well, she explains.
"Don't over exert yourself," she says, but you can generally continue whatever you were doing before becoming pregnant as long as you are having a healthy pregnancy.
Consult your doctor if there is any question about the types of physical activities that are safe to do while pregnant.
2. Eat a healthy diet
"It's important to pay attention to your nutrition," Dr. Bhargava advises. "Make sure to have a diverse diet – lots of fruits and vegetables, protein…"
She says the Mediterranean diet has just come out as a good diet to follow when pregnant. Drinking a lot of water is also important.
It's equally important to know what you shouldn't eat. Dr. Bhargava says unpasteurized cheeses are out and you should also watch your fish intake.
3. Take time for yourself
"It can be an overwhelming time, it can be a wonderful time, but your life is going to change," she says. It's really important to set habits early where you take time for yourself "whether it's reading a book, going for a walk, hanging out with girlfriends, or just listening to music." 
"You really want to make sure you know how to de-stress and unwind because that's going to help you even when you become a mom."
"When you take care of yourself, you're a better mom," says Dr. Bhargava.
There's an app for that
Dr. Bhargava says the new WebMD Pregnancy App can help provide information on fitness and nutrition, which can help pregnant women make better choices and will ultimately help their baby as well. She says that just being mindful of preventable health can help you avoid unwanted consequences down the road.
More on pregnancy fitness
Prenatal DVDs you'll love
MELTing might help with pregnancy and postpartum recovery
Want a fit pregnancy? Try Prenatal Dance