Welcome Spring With Baby
Now that spring is in full swing, start a fun springtime tradition that you and your baby can enjoy every year. Hint: It starts outside!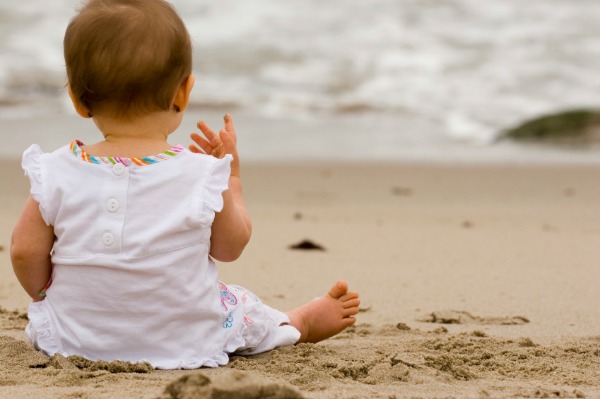 Take a stroll
Now that the weather is getting nicer, buckle your little one into the stroller or strap her into the carrier and take a walk. This is great for you and your baby for many reasons. You get the benefit of some added exercise that all new moms crave while still being able to be with your baby, and she gets the chance to enjoy the outside environment, which offers endless stimulation. Talk to your baby while you are out and about -- tell her about the trees, the stores, the houses, whatever you pass by. Make your stroll a daily or weekly event come spring!
Go to the park
The park is the perfect place for your baby even if she is too young for the playground equipment. The park offers so much fun stimuli as well. You can introduce him to new textures like grass and sand and let him observe bigger kids going down the slide, going back and forth on the swings and climbing the equipment. Don't forget to bring bubbles or sand toys to play with. Going to the park with your baby should definitely become a part of your springtime routine!
Take in an outside exhibit
Our local botanical garden offers an amazing butterfuly exhibit during the spring. We've been taking our kids since my first child was less than a year old. We just went the other day with our kids -- now 3 and 5 -- and it's amazing how much they still love it and how they are still in awe of the experience. Find an annual local exhibit at an outdoor musueum, zoo or botanical garden in your town and make it a yearly tradition.
Take a spring getaway
Go fishing or camping, or take a road trip to the beach. The spring weather is great for spending the day outside in nature. You'll love introducing your baby to a new environment and once your little bundle of joy goes to sleep, you and your partner can enjoy some one-on-one time in a perfect springtime locale.
More on baby and spring
Spring must-do's with baby
Your baby and spring weather
Babies in the sunshine