... And Baby Makes Three
When you have a new baby, your family dynamic is definitely going to change. Though wonderful, this can be a shock for some couples. Make sure you prepare for how your family will change when baby arrives and work hard at maintaining your couple connection once your baby joins your family.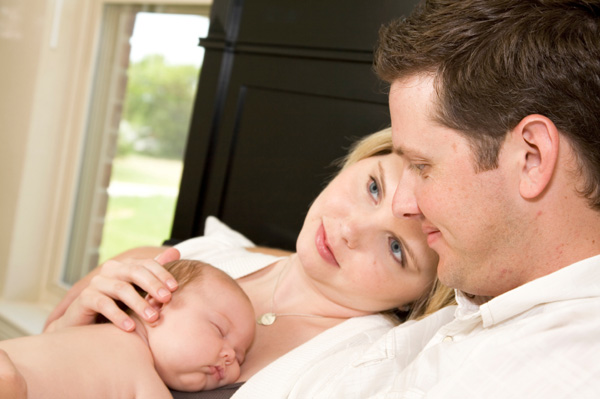 Take a baby class together
Before baby arrives take a Lamaze class or a baby prep class offered at the hospital where you plan to give birth. Having your partner help you through the labor and delivery with the assistance of the Lamaze training can be a wonderfully bonding experience. The class may also offer tips to prepare your relationship for parenthood.
Make a plan
Talk to your partner about how you two will manage the household and share baby duties. The results of this discussion are likely to change when baby is here but it's important to have a plan for how you'll each be caring for baby. It's also a good idea to talk about how you'll manage your time so you'll each have special time with baby, some me-time of your own as well as that all-important couple time.
Keep up with date night
Speaking of couple time – don't let parenthood kill your date night! Yes, during baby's first few weeks (months, even years!) of life, it'll be super-tough to keep the commitment and tear yourself away from your bundle of joy. However, maintaining your connection with your partner is super important.
The first few times you head out for date night, stay close to home in case you need to return to baby ASAP and keep your outing fairly short. Do fun things that you used to do pre-baby and try to limit talking about the baby all night -- we dare you!
Protect your marriage
If you start to feel disconnected from your husband, talk about it! While having a baby can be an amazing experience, it's time consuming and life changing as well. Your relationship with your baby daddy is bound to change in some way -- often for the better! But if you're feeling that baby is coming between you, make a point to spend more time together as a couple or seek marriage counseling.
More on couple time
Squeeze in new parent time
The marriage pact
5 Ways to prepare your marriage for baby