Identify Stressors
Find Support
You know that stress can have a number of adverse health effects for you, but it can be even more devastating if you're pregnant -- new research has linked high maternal stress to an increased risk of stillbirth.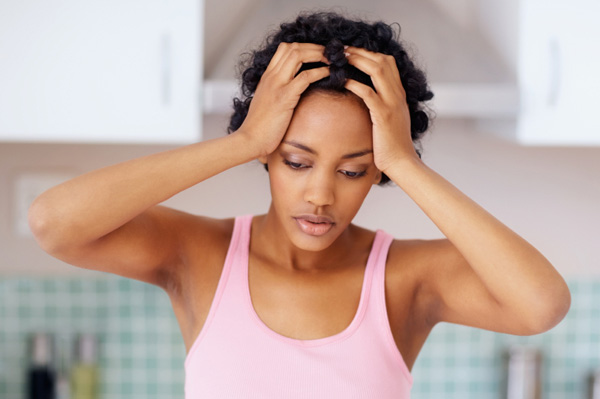 Avoiding stress -- it can be easier said than done. You know you need to take it easy and chill out, especially when you're pregnant, but financial, emotional or personal stresses can take all take a toll on you. Take heed of the stressors in your life, mama-to-be -- research has discovered that high levels of stress can lead to an increased risk of stillbirth.
Stress and pregnancy
Often, stress and pregnancy go hand in hand. It can be simple issues, like how can you find clothes that are stretchy enough to possibly cover your big belly? Or more complex issues such as making ends meet or a death in the family. Your emotions are all over the place and your raging hormones, necessary for the health and well-being of your baby, can trigger stress when before it wouldn't happen quite as often.
It is estimated that one out of every 167 pregnancies ends in stillbirth -- the death of a fetus after 20 weeks gestation. It's a low possibility, but one that most women think about at least a few times during the course of a pregnancy. There are factors that professionals have previously identified as potentially raising a woman's risk of experiencing stillbirth, such as maternal smoking, severe high blood pressure and placental issues, but many cases have no clearly-identified cause.
The study
The researchers questioned 2000 mothers immediately after they had a healthy baby or a stillbirth. They found that mothers who had experienced more stressful life events (five or more) during their pregnancy were more likely to have a stillbirth than moms who didn't report stressful events. Stressors included fighting with a partner, losing a job, death of a friend or family member, moving and homelessness. The study also showed that certain kinds of stressors, such as physical violence or whose partners were heard saying they didn't want the baby were more likely to suffer stillbirth.
What you can do
The authors urge that pregnant women who are experiencing stress speak with their healthcare provider, who can help them identify stressors and can point them in the direction of support. The researchers noted that there may be many other factors in play, as they didn't take into account the prenatal care the moms researched received, so there may be more to the story than just stress alone.
More on pregnancy and stress
Easy ideas for reducing stress during pregnancy
Beating stress
How stress affects your pregnancy