Wears Clothes For A 6-Month-Old!
Six weeks ago English baby George King was given just a 10 percent survival rate when he was born at an amazing 15 pounds, 7 ounces. Now he's home with his parents and boy, is he a handful!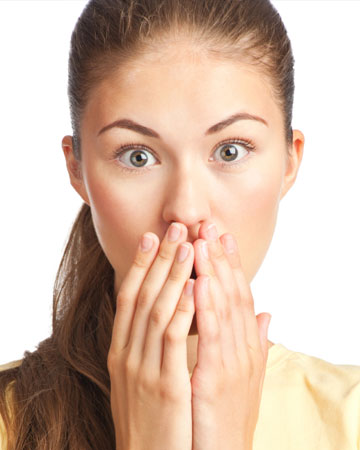 English parents Jade Packer, 21, and Ryan King, 21, got the surprise of their lives when the little bundle of joy they were expecting on February 11 turned out to be a bigger package than they planned for.
New mom Jade Parker was shocked to hear the size of her little peanut, George King, who weighed in at a staggering 15 pounds, 7 ounces as a newborn!
Amazingly, Parker delivered little (err...big) George vaginally! She had gas and an epidural during her 16-hour labor.
He's a fighter
Hospital staff gave George just a ten percent chance of survival after his shoulders got stuck during the birth and he went without oxygen for several minutes.
"We were told everything was normal until he popped out. It was scary because his shoulders got stuck and the staff told us he probably wouldn't survive," his father told the Daily Mail.
Once George was born, he was moved to a special baby unit at a different hospital where he stayed for four weeks. The new parents received support from the charity Cots for Tots so they could stay close to George during his stay in the hospital.
Six weeks after birth, George is doing well and is not showing any long-term effects from being without oxygen during delivery.
"It might just be that he's a little big slow with his learning," his mom told the BBC. "So hopefully it's just minor little things."
Larger babies typically face a higher risk for high blood pressure, diabetes, obesity, and strokes later in life.
No need for newborn onesies
Other than adjusting to life as new parents, Packer and King had to revamp the baby wardrobe and layette they prepared for George since this big boy couldn't fit into standard newborn clothes or even ones made for 0-3 months-old.
Although he has only gained about a pound since birth, 6-week-old George is already 2 ft 2 in tall and weighs 17 pounds! He's already wearing baby clothes typically sized for a 6-month-old.
Medical mystery
Doctors still aren't sure what caused George's large size. Big babies don't run in the family. His mom weighed only 6 pounds at birth and his dad was just over 9 pounds.
There's only one other baby that's been born naturally in the UK who's bigger than George and he was only 1 ounce heavier.
"He's a little miracle--well, a big miracle really," mom Jade told the BBC in an interview.
More baby news
A breech birth on the side of the highway
New study finds babies fed solid foods too early
Baby born with AIDS is "cured"