Now Two, The Child Is Infection Free
Experts call this case "as close to a cure" as they've found thus far.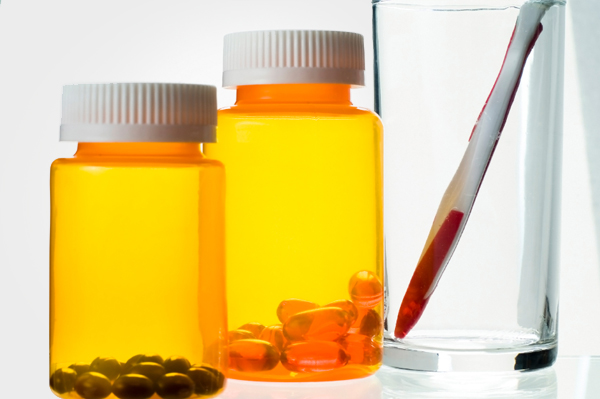 Born with AIDS
The child was born with AIDS two and a half years ago to a HIV-positive mother in Mississippi. According to CBSnews.com, the baby was given faster and stronger treatment than usual. The child was given a three-drug infusion within 30 hours of birth. "That was before tests confirmed the infant was infected and not just at risk from a mother whose HIV wasn't diagnosed until she was in labor," according to the article.
Of the treatment, the baby's doctor, Dr. Hannah Gay, a pediatric HIV specialist at the University of Mississippi, said in an interview, "I just felt like this baby was at higher-than-normal risk, and deserved our best shot."
Medication-free
Dr. Deborah Persaud of Johns Hopkins Children's Center led the investigation that deemed the child "functionally cured," which means the child is in long-term remission even if slight traces of the virus remain.
Dr. Persaud and her team are planning a study in an attempt to prove that with more aggressive treatment of other high-risk babies "maybe we'll be able to block this reservoir seeding."
Scientists announced earlier this month that the child, who is now two and a half, has been off medication for more than a year and "sophisticated testing uncovered just traces of the virus' genetic material still lingering," according to CBS News' report. At a meeting regarding AIDS in Atlanta, Dr. Anthony Fauci of the National Institutes of Health told The Associated Press of the findings, "You could call this about as close to a cure, if not a cure, that we've seen."
However, the baby's doctor stressed, "We can't promise to cure babies who are infected. We can promise to prevent the vast majority of transmissions if the moms are tested during every pregnancy."
Praying for the future
Meanwhile, she is still seeing the child to check to ensure the disease does not return. Gay said, "I just check for the virus and keep praying that it stays gone."
If so, this case would mark only the second case of the disease being "cured."
More newsworthy babies
Healthy baby born to five-organ transplant patient
UK mom breaks leg after going to hospital for false labor
Doctors 'freeze' baby for four days to save his life