Maternity Wear For The First Trimester
Dressing your baby bump is such fun when you've really "popped." However, many women struggle with how to dress when they are newly pregnant, still hiding their pregnancy or dealing with weight gain in other areas beside the belly.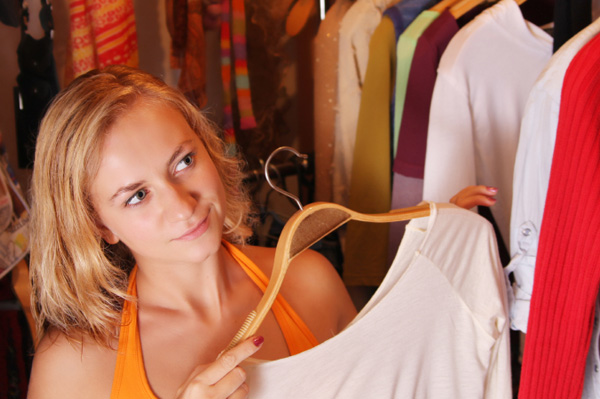 Loosen up... a little
You needn't immediately start rocking tent dresses or muumuus early in your pregnancy. However, you may want to consider purchasing a few loose tops (think peasant-style or tunics) that flow over your abdomen without screaming "Baby on board!"
If you're having a tough time zipping up those skinny jeans, don't force it! Try a maternity band like a BellaBand that you can wear over your favorite jeans unzipped or over a pair of too-big maternity jeans to help hold them up until your bump grows into them.
Frock it
Spring is the perfect time to stock up on cute flowing dresses that will serve you well throughout your pregnancy. For many women, maxi dresses are great options for every stage of their pregnancies as the flowing style is comfortable and forgiving.
Dresses with empire waists or A-line skirts are also great for dressing your barely-there bump. Some women can get away with purchasing these types of dresses in a size larger than they would normally wear, avoiding the maternity section for their entire pregnancy.
Don't pair baggy with baggy
We suggest you avoid "baggy" clothing throughout your pregnancy as it tends to make people look heavier in general. But if you do wear a looser style of pants, opt for a more fitter top and vice versa. If you opt for a loose tunic, throw on some leggings or a pencil skirt (with some stretch!).
Get the support you need
You'll want to invest in a good bra to support your growing breasts. After all, they'll likely "pop" before your belly. Look for a flexible fit one with cups that are designed to expand as your breasts continue to grow throughout your pregnancy.
Don't buy too much... at first
While shopping for maternity clothing can be fun, don't get carried away. Your body is going to do a lot of changing and growing over the next few months. Buy a few key pieces to get you through the stage you are in, then do another mini shopping spree once your belly really begins to pop.
More on maternity wear
Maternity wear: Do you really need it?
Liz Lange reveals maternity clothes essentials for a hip pregnancy
The bare necessities: Building a maternity clothes survival kit