I Can't Get Anything Done!
When you've got a newborn on your hands, tackling the normal household chores that once seemed so manageable can quickly become overwhelming.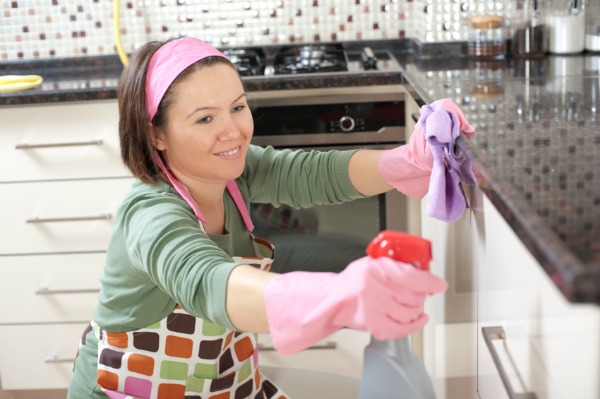 Strap baby on
When doing chores like laundry and vacuuming, put your baby in a carrier or sling and tote him along as you do them. Don't fear upsetting him with loud noises like the vacuum -- some colicky babies find that kind of noise soothing as it is similar to what he was accustomed to inside the womb. It's also a good idea to let your baby get used to normal household noises like the vacuum, washer and dryer and dishwasher so they don't end up scaring him.
Cleaning the bathroom and kitchen
When your little one is down for a nap, tackle "down and dirty" jobs like cleaning the countertops and toilets. That way you don't have to worry about him crawling around while the cleaning products are out.
Paying the bills
Manage your finances on your computer when your baby is doing some tummy time. That way you can still be nearby and engage him while you get bills paid online and otherwise organize your finances and schedules.
Divide the chores
Once your baby arrives, you and your partner may need to have a chat to decide on how you can divide up the household chores and duties so you don't get overwhelmed with the majority of those tasks as well as taking care of your baby.
Hire some help
If you're working full-time and a new mom, you may find there is very little time to get those mundane household chores done when you want to spend all your free time with your new bundle. Consider hiring a housecleaner to come a few times a month or someone to help you do errands like the groceries (or order them online and have them delivered to save you a trip).
Relax
You may have to let your Type A personality go a little when you become a mom. There will be piles of laundry, toys on the floor and Cheerios underfoot. It's just a part of parenthood. So ignore the dust on the furniture for a little while and just enjoy playing with your baby.
More on mom time management
Time management tips for new moms
Manage your mom moments
Create little moments of mommy me time