Wash And Go, Mama!
When you're a new mom, you may be wondering how to manage a shower when you have a needy baby at your side at all times. There are a few tricks that you may not have thought of to get you all cleaned up.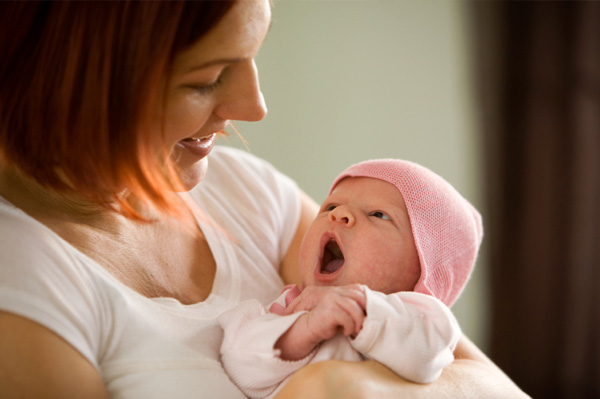 Long, luxurious baths and lengthy showers are likely a dream of the past now that you have a little one to care for, but you don't have to go weeks or even days between a bath for yourself just because you have a baby. Your health, comfort and happiness are important too, so take time to bathe as often as possible, with these tips in mind.
Take her with you
If your baby's umbilical cord stump has healed, you can take her into the shower with you. Use a shower sling, or a wrap like this one (Amazon, $38) so you can keep her close and get clean at the same time. Also, with practice, you can take her into the bath with you. Wet babies can be a tad slippery so you'll want to keep a good grip on her at all times.
Recruit reinforcements
Even if your husband is nervous about holding the new baby while you take a quick shower, let him be on his own anyway. Chances are, everything will go perfectly fine, and even if your baby cries, you will know that she is in excellent hands. If you have other visiting family members, don't hesitate to take them up on offers of help -- most often they just want to hold the baby anyway, and 15 minutes in the shower may be just what you need to restore your mood.
Timing is everything
No, you may not be able to take a shower first thing in the morning, but you can shoot for a shower during her morning or early afternoon nap, for example. Or switch to an evening shower, or even bathe when she goes to bed for a few-hour stretch early at night.
Altering your routine, but not giving it up, is just one of the parts of being a new mom. And before you know it, she'll be big enough that it won't be a problem for you to shower when you want to -- and you may miss these early days!
More on new babies
11 Ways to beat new mom fatigue
Hot tips for new moms
Break out of new mom isolation