Boost Your Self-Confidence
Many women struggle to appreciate their post-baby bodies. But we invite you to love those new found curves and "battle wounds" from your pregnancy -- and flaunt your hot mom self!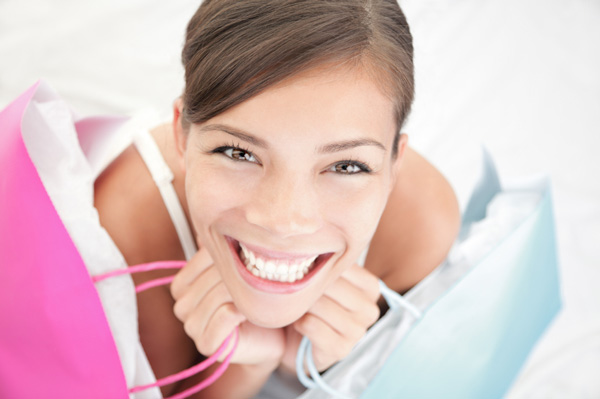 Dress up
If you're a new mom, you may find your wardrobe consisting only of yoga pants, t-shirts and flats. Perhaps a far cry from your pre-baby clothing? Hanging out in lounge or workout attire may begin to mess with your self esteem after a while. Ditch the lounge clothes in favor of a cute pair of skinny jeans and a striped tank or a colorful cotton dress.
Put on some makeup
Even famous mom Gwen Stefani admits she wants to look good for her husband Gavin Rossdale -- and she does so by putting on her makeup... sometimes multiple times a day! There's nothing wrong with wanting to look good for your man or yourself! Treat yourself to some new lipstick or a fun spring color palette for your eyes and have fun getting dolled up -- even if you're only going to the grocery store or the library.
Get a fresh look
Try out a new hairstyle, cut or color, buy some cute new clothes or try a totally unexpected new trend to break out of your usual style rut. Before doing anything drastic to those locks, consult your hair stylist for a look that will complement your face, and take your best friend shopping with you for an honest opinion about some new clothes that are cute and fun yet appropriate.
Drop those pounds
We're not suggesting you have to lose weight to love your post-baby body. In fact, we think you should love yourself at any weight.
But if being heavier than you are used to being is making you feel uncomfortable, talk to your doctor about a safe and healthy way to jump start your post-baby weight loss program. Remember that giving birth is a big deal so give your body the respect it deserves. Allow yourself to fully recover from delivering your baby before pushing it too hard at the gym or depriving your body the nutrients it needs to properly fuel yourself and your baby if you are breastfeeding.
Love thy self
Like most moms, you're probably your own worst critic. Be kind to yourself! Instead of bashing your stretch marks or c-section scar, consider the reason you have those marks -- because you just welcomed a little miracle! Those are your badges of honor so wear them with pride!
More for new moms
9 Tips to help you lose the baby weight
Take baby weight loss slow
Nutrition, exercise and weight loss while breastfeeding