Comfort Is Key
Newly pregnant, but don't know how to proceed at work? Keeping these tips in mind will keep you comfortable during your pregnancy.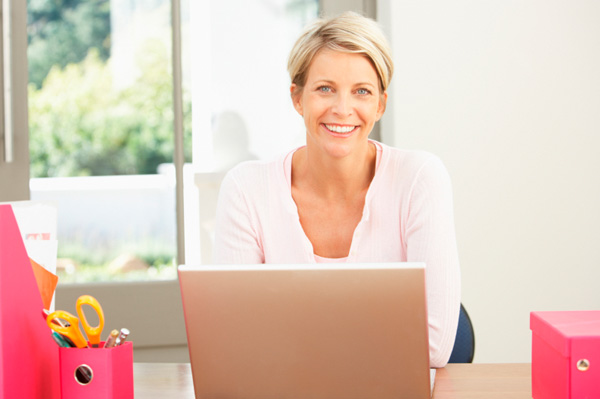 How to stay comfortable and when to break the news are two important issues to consider when you're employed and pregnant. Don't stress -- these tips will keep you on track!
Be upfront as soon as you can
You don't have to tell the entire staff, but if you let your boss know you're pregnant soon after you get your positive test, it can cut off potential issues before they crop up. If you're having an uneventful early pregnancy, it can definitely wait, but if you are having mega issues with morning sickness or you are at risk of miscarriage, letting her know that you're expecting should bring understanding your way. Also, it's good to let her know first -- instead of her hearing it through the grapevine.
Dress for comfort
Work around the business dress code when your belly starts to grow. Arrange for larger uniform shirts, for example, or invest in a simple setup of easy-to-combine professional maternity wear that you can mix and match throughout the duration of your pregnancy.
Food and drink
Make sure you always have water available to you during your shift, and if you can, stash healthy snacks within reach. Food such as dried fruit, whole fruit, pumpkin seeds and crackers will work if you don't have refrigeration, but if you do, sneak some string cheese and yogurt in throughout the day.
Take leave early, if possible
During my last two pregnancies, I was working, and while I did not have a physically strenuous job, I would have loved to take off a week or two before they were born. As it was, I worked up until a few days before their birth, and it was so hard. Hard to concentrate, hard to move around, hard to breathe. A big argument for not taking time off beforehand is that you really don't know when your baby will make her arrival, and a two-week prenatal leave turns into a whole month. But if you can, shoot for the week before your due date.
More on pregnancy
Dress for comfort during your pregnancy
Sex during pregnancy - tips to make it better
Sonograms from the comfort of your own home