Springtime Baby Tips
Spring is just a few days away. There are many ways you can get out and enjoy the spring weather with your baby -- just keep a few tips in mind.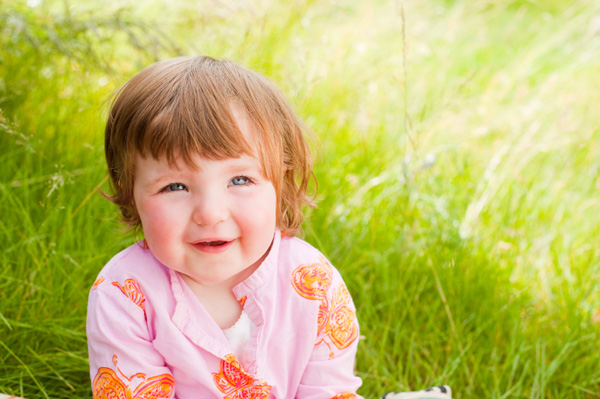 Here comes spring! Even though some areas of the country are still dealing with snow (really?!), for many of us, warm weather is on its way. This means that your baby's first outdoor exploration will take place soon.. What should you keep in mind as you venture outdoors this spring?
Prepare for change in the weather
Spring may be a warm season, but you probably already know that the weather can change at any minute -- it can be warm and mild, and then suddenly a storm rolls through. Make sure that you bring along extra clothes in case you and your baby get caught in a sudden downpour, and tote along an extra blanket if the afternoon doesn't warm up as much as the weather forecaster predicted.
Block that sun
Even on a cloudy day, the sun can damage your baby's delicate skin. Invest in a good sun hat (I love the ones from Coolibar) and put in on your baby every time you are going to spend more than 10 to 20 minutes outdoors. A little sun is good for vitamin D production, but too much can damage the skin. Infants under 6 months of age should avoid sunscreen, but you can apply it to kiddos who are 6 months or older. Check the Environmental Working Group's sunscreen safety guide to find a brand that not only blocks the sun, but doesn't harm your baby with questionable ingredients.
Wear your baby
If you're going to be going to zoos, exploring parks or even simply walking around your neighborhood, now is the time to get a good wrap or baby carrier. Your body and your baby's together will help regulate the temperature, so you don't have to worry about her getting too cold or too warm (although if it is a particularly warm day, keep note of her temp). With practice, you can even nurse her as you walk around!
Watch the grass
When you first put your baby down on the grass, she may startle or cry -- it's a strange new sensation for her. Or... she may grab a fistful and try to shove it in her mouth. Not only do you want to avoid her actually eating the grass, you probably don't want her playing on a lawn that is treated with chemicals. Also, watch out for packages left behind by domestic and wild animals -- poop is not a good baby toy!
More on the outdoors
Outdoor play helps encourage healthy eyesight
Expensive strollers: Sweet rides or pricey lemons?
Babies in the sunshine