Safe For Baby
And The Planet
Dapple is a line of baby-safe, green household cleaning products specifically created to meet the unique needs of moms and babies. Take a look at a few that might help as you start spring cleaning.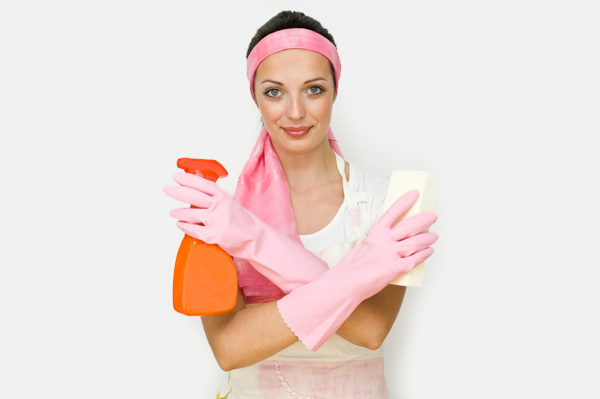 As an expecting mom, it's important to me to use cleaning products that will be safe for my baby. I'm currently combing through our stock of cleaning supplies and reevaluating ones I want to swap out for more earth (and baby) friendly options.
While I like using homemade cleaners like vinegar and baking soda in my cleaning routine, let's face it, it ain't always easy being green. Sometimes it's more convenient to find a packaged product that will take care of the job, especially when it comes to spring-cleaning and the whole house is getting an overhaul.
I had an opportunity to check out Dapple products, a line of natural cleaners made with baby-safe ingredients. Take a look:
About Dapple
Invented by two moms, each with three kids, Dapple products were designed specifically with baby messes in mind – think milk residue and stinky baby bottles, sticky high chairs and toys, and food splatters on onesies.
Dapple products are baby-safe, natural-based, biodegradable, and not tested on animals. They're completely free of parabens, phthalates, SLES, SLS, dyes and synthetic fragrances.
Cleaning products
Baby Bottle & Dish Liquid, Lavender scent, $6
Specially formulated to remove breast milk, formula film, and odors in bottles, pumps, and sippy cups. Make with baking soda and lavander oil. Biodegradable.
Our take:
The lavender scent was relaxing without being overwhelming. The low-sud formula meant it rinsed quickly and was a breeze to use.
Bonus: There's a fun "Safety Tip" on the bottle that says "dapple is a cleaner and not an iced tea, so don't drink it." A good giggle for common-sense advice.
Toy and surface Wipes, $5
A roll of wipes in an upright container that works like a thorough wash with soap and water. Suggested uses include, toys, high chairs, strollers, car seats and tables.
Our take: 
The gentle wipes easily got grime off. The formula says fragrance-free, but it does contain a light scent. It's a lighter scent than standard cleaning products so pregnant mommas with sensitive sniffers might actually like it.
Bonus: While you're spring-cleaning the kiddos toys, run a wipe over your phone cover or keyboards to get rid of the grime you built up on your toys too.
On-The-Go Essentials Kit, $10
Everything you need for when you're on the move, the small kit contains travel-sized versions of the surface wipes, dish liquid, pacifier wipes, and laundry detergent.
Our take:
The small 3-oz. sizes are perfect for a family Spring Break trip. The small package of surface wipes and individual pacifier wipes won't take up a ton of space in your diaper bag.
Bonus: Stick a few in your bag so you can sanitize those germy toys at the pediatrician;s office that your little one insists on playing with.
Where to buy
Dapple products are available at Babies R Us, Buy Buy Baby, Diapers.com, and baby boutiques nationwide.
More on baby products
Seventh Generation's baby home cleaning products
Innobaby Smart products make mealtime fun
Product review: Modern-twist Bucket-bib