Mood Swings, Guilt And Giddiness, Oh My!
Ever-changing hormones throughout your pregnancy can give way to a flood of totally unexpected emotions. The Hatch offers this guide to unexpected pregnancy emotions -- and how to deal!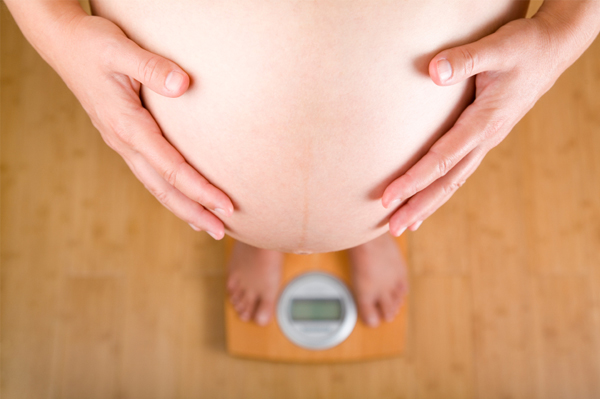 Guilt
When women become pregnant, they immediately feel they need to change their lives -- from the way they are eating (and drinking!) to the way they exercise. If you had a two few many drinks one night before you discovered you were pregnant or can't work up the energy to get to the gym because morning sickness has got you down, don't feel guilty about it. Feeling guilty won't change anything. Chances are the things you feel guilty about aren't really going to harm your unborn baby. But if you have real concerns about that, have an honest conversation about it with your doctor right away so he can help you move forward... sans the guilt!
Up one minute, down the next
Welcome to pregnancy, where your hormones ride an enormous rollercoaster. One minute you can feel excited and giddy, the next you could be curled in the fetal position sobbing about... you're not sure what you're crying about, come to think of it. Blame those hormones for the whirlwind of emotions. Try not to let your emotions overwhelm you and don't make any rash decisions during this time.
Fear
If you're having fears about being pregnant or welcoming a child, try to relax. Your fears may simply be based on the unknown. Read up on pregnancy and birth experiences as well as parenting methods to help you feel more comfortable with your situation. And take heart in knowing that your fears will likely disappear the moment your little baby enters the world and meets your gaze for the first time.
Insecurity
Your body is changing in so many ways that it's easy to become insecure during pregnancy. If you're feeling insecure about weight gain, make an effort to keep up with a healthy eating routine and maintain your workouts but don't stress about the number on the scale. Keep focus on staying healthy for your little one. Pamper yourself with some new maternity clothes that accentuate your bump in all the right ways.
Super-woman mentality
Many women experience a surge of "superpowers" at some point during pregnancy during which they feel on top of the world and able to conquer it all. Make the most of this period!
More on pregnancy emotions
Dealing with mixed emotions during pregnancy
Baby development affected by mama's mood
Stress, mood and other factors may affect mom's diet during pregnancy