Royal Cravings
Royalty or not, Kate Middleton experiences pregnancy like everyone else -- with morning sickness, and apparently, cravings. Are her cravings similar to yours?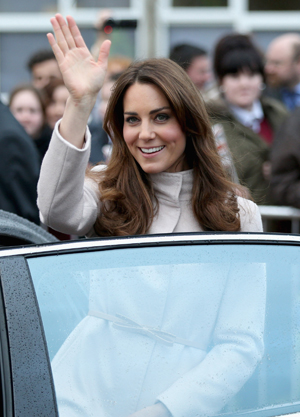 Pregnancy cravings often have no rhyme or reason, but whether you're a "regular" mom or the wife of the Prince of Wales, they can strike at any moment. What exactly does Kate Middleton crave these days?
Sweets for the royal mom
It's reported that Kate Middleton craves sweet things, such as chocolate, cookies and cake. She's been reported to pick up a sweet treat when she visits Starbucks (for a decaf coffee, of course). I'm not sure if she has folks who follow her around and report on her snack choices, but it sounds like these cravings are similar to pregnant women everywhere.
Is there a reason for cravings? Some feel that they signify that a mom may be deficient in certain vitamins or minerals, but most agree that they are due to increased hormones. Often, pregnancy appetites are unique and can be thrown off by the slightest amount of something unappealing, so many moms work around their aversions and fixate on other types of foods.
My cravings
When I was pregnant with my last baby, I couldn't get enough acidic and spicy foods. Tomatoes, Italian dressing, onions, salsa. My favorite thing to do was make a huge spinach salad, cut up tons of cherry or grape tomatoes, and douse it in Italian dressing. Some moms can't stand their craved foods after their pregnancy is over, but fortunately that wasn't the case for me -- in fact, I had a spinach and grape tomato salad yesterday.
Some even predict what sex their baby is by the food they crave -- in fact, a friend of mine did just that for me during my last pregnancy, and she was correct (she informed me that I would be having another daughter).
What pregnancy cravings have you experienced?
More on pregnancy
Smart switches for pregnancy cravings
Why you should buckle up during pregnancy
Swimming pool safety for pregnant women
Photo credit: WENN.com