Make Stay At Home Motherhood A Success
Making the decision to stay at home with your baby is one decision you'll never regret. But it's not always an easy job! If you're planning on being a stay at home mom, make the most of it with these tips.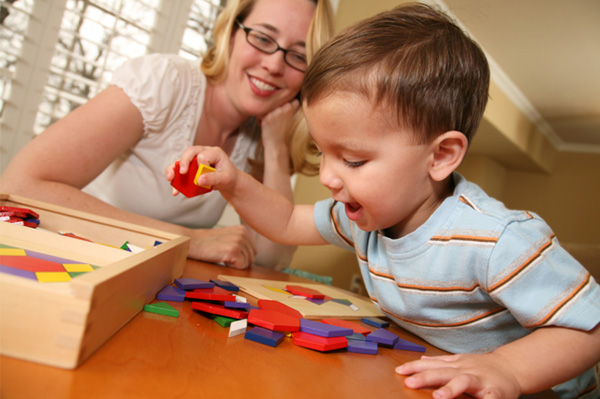 Create a clear plan
Before you and your partner make the decision for you to stay at home, discuss how he'll be involved in the parenting when he gets home from work. He'll appreciate the time to bond with baby and you'll need the break from baby to grab a shower, do the dishes or take a few deep breaths!
Make the most of it!
Staying at home with baby is an incredible opportunity to become baby's best first teacher. Read books, talk about colors and shapes, read more books, play and take him to the park, the zoo and museums (children-oriented and otherwise).
Being a stay at home mom allows you the freedom to expose baby to all the amazing things in the world! Make even mundane chores (grocery store run, dry-cleaning drop off) fun by riding your bike to and from with baby in a bicycle seat or buggy and talking baby through each experience. "Let's buckle you up so you'll be safe!" "Look, an orange!"
Consider part-time work (from home)
If staying at home with baby is going to become a big financial strain, look into how you can still contribute financially from home. If you were financially independent before staying home with baby, this is a great way for you to still have your own income, and it will keep you connected to a career that you can build from home or return to full-time one day. It's also a great way to keep in touch with other adults, which, after reading Goodnight Moon or doing the same old puzzle for the umpteenth time, you'll totally appreciate.
Make time for you
Read a book (of your choosing!) while baby naps, go out with old friends for dinner every now and then or start a moms' groups where you can connect with other moms while your babies play. It's important to take time for yourself as being a stay at home mom, however incredible, is an all-consuming job with no personal days!
More on stay at home motherhood
Stay at home moms: Redefining your role when your kids are in school
Can you afford to be a stay at home mom?

Mother – Guilty as charged