Josh And Anna
Expecting Again
The Duggar family is expanding again! Josh (Jim Bob and Michelle Duggar's eldest child) is expecting his third baby with his wife Anna.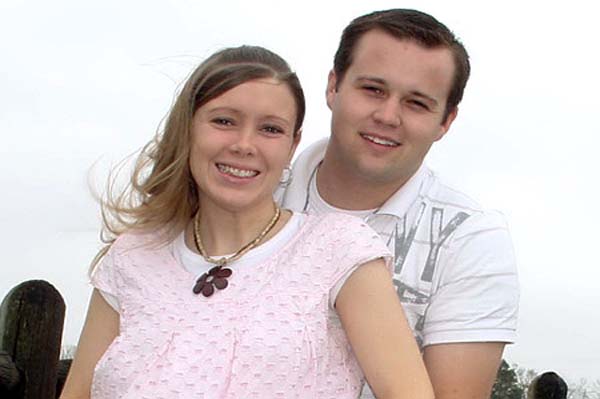 The famous family behind TLC's 19 Kids and Counting will be growing yet again. Josh Duggar, the family's oldest child, will be adding on to his family with the birth of their third baby.
Another Duggar baby
Jim Bob and Michelle, the couple famous for having 19 children, made their large brood look easy on their reality television program. Josh and Anna are looking to follow in Mom and Dad's footsteps with three kids that are very close in age. Their oldest child, a girl named Mackynzie, is 3 years old, and they have a son named Michael who is 21 months old.
Anna is preparing to have her next baby at a local birthing center. Her sister-in-law, Jill, is studying to be a midwife and plans to be at her side during her birth.
Announcing the pregnancy
Similar to an episode of Full House that I remember watching when I was younger, Anna shared the news with the family with a meal featuring "baby" foods - such as baby carrots, baby corn and cherry tomatoes.
"Josh and Anna are great parents," Jim Bob told People. "It is neat to see their family expanding. I remember those days when Michelle and I went from one to three because we had Josh and then we had twins. It is a great start."
Loss in the family has made the pregnancy a little more worrisome, with Michelle's stillbirth in 2011 of a baby they named Jubilee fresh in the young couple's mind. Josh and Anna also experienced a miscarriage themselves. I can certainly understand their caution and worry -- I had a miscarriage a year before I got pregnant with my youngest and the first part of that pregnancy was more stressful than my others have been. Once you know loss, the innocence of expecting a baby has dark overtones of sad memories.
Anna is six months in, so sometime in the early summer, look for a birth announcement from the Duggar clan.
More on pregnancy
Pregnancy as an "older" mom
Gestational diabetes tests may be undergoing change
Twins catcher Joe Mauer expecting twins