Make A Splash In Style
See our picks for stylish, yet still supportive, maternity swimsuits to wear while swimming laps at the pool.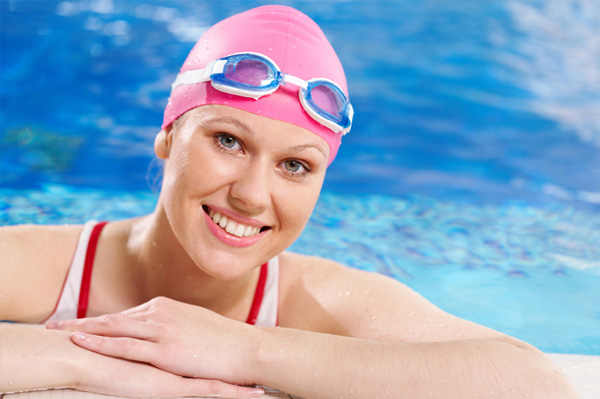 Swimming is one of the best types of exercises you can do while pregnant.
It's a low-impact workout that uses your muscles and keeps them toned while also being a good form of cardio. Swimming can help improve circulation (a great way to prevent varicose veins during pregnancy), help you feel less fatigued, and can help you sleep better.
Plus, with all that extra weight you're carrying around these days, feeling weightless as you float in water can feel pretty fantastic.
Unfortunately, as if bathing suit shopping wasn't hard enough for us ladies, trying to find a good maternity swimsuit that will cover your expanding bump, look good, and yet is still functional can be a bit of a challenge.
Unlike a cutesy maternity swimsuit that can be worn lounging around the pool during your babymoon, you'll want maternity swimwear that's supportive and will stay in place while swimming laps.
Check out these stylish maternity swimsuits for exercise:
Pretty in purple
So many maternity swimsuits are in black and this pretty lilac color is a great alternative. The expanding front seams allow the suit to grow with you. The straps are adjustable which comes in handy as your body changes. Aqua Sphere Women's Isis Swimwear, Amazon.com, $61-$84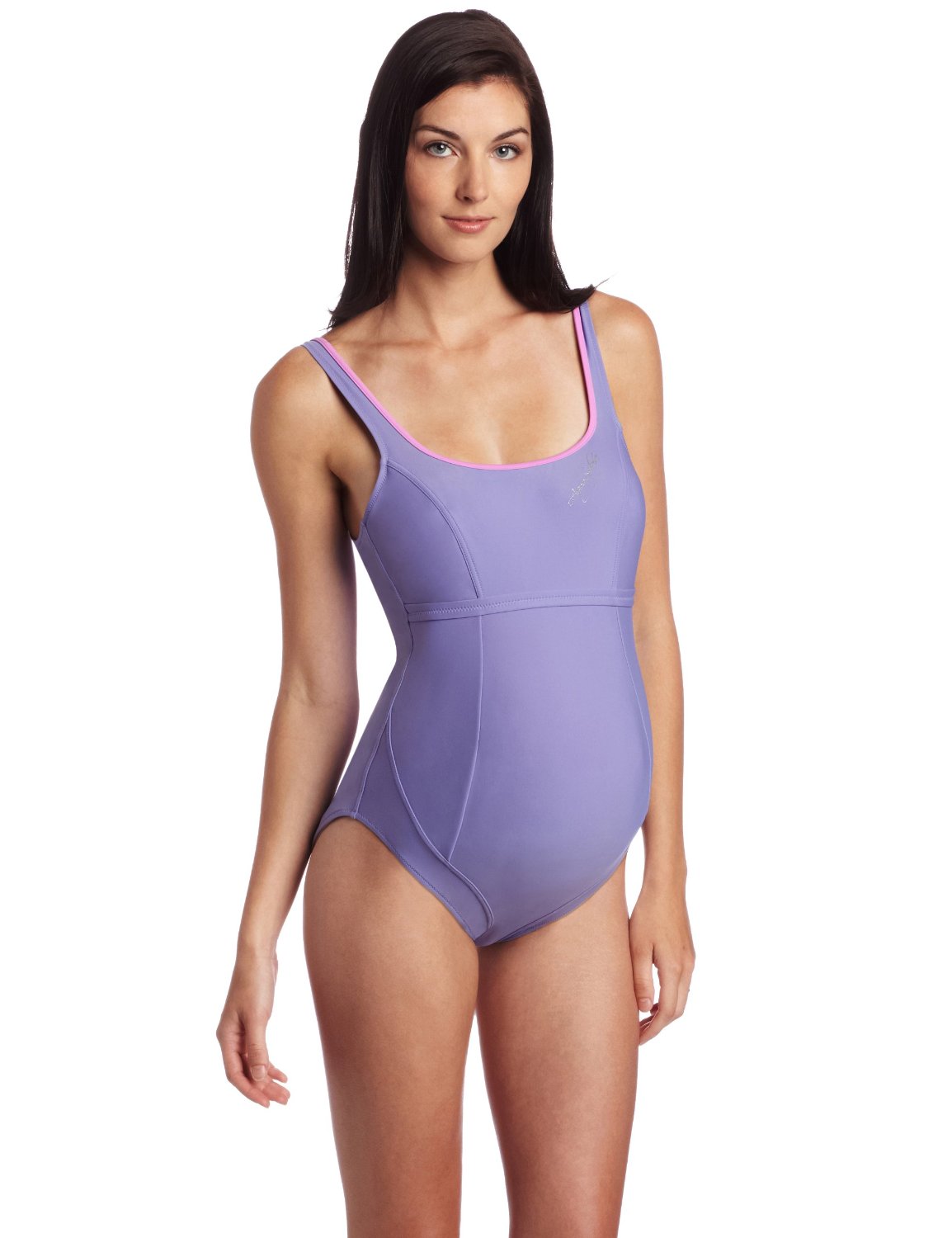 Bright and cheery
We love this option because it's something you can wear exercising while swimming laps, but will still look super stylish lounging at the pool. The extra long tankini top keeps your bump covered and the gathered sides are forgiving. The racerback style will stay in place as you practice different strokes. Also available in aqua and pink. Women's Maternity 2 pc. Swimsuit, Target, $16-$22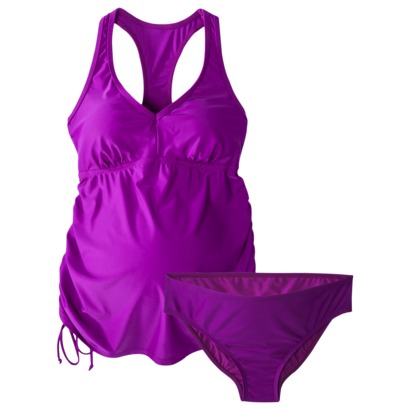 Classic chic
If you're feeling extra self-conscious about your body these days, the forgiving ruched sides and front draping on this swimsuit will make you feel at ease. The v-neck straps are adjustable allowing it to grow with you and the thick straps will stay in place while you're shaking your thang during aqua aerobics class. When on vacation, pair it with big, dark sunglasses and a wide-rim straw hat for a chic poolside look. Maternity Drape-Front Faux Tankinis, Old Navy, $40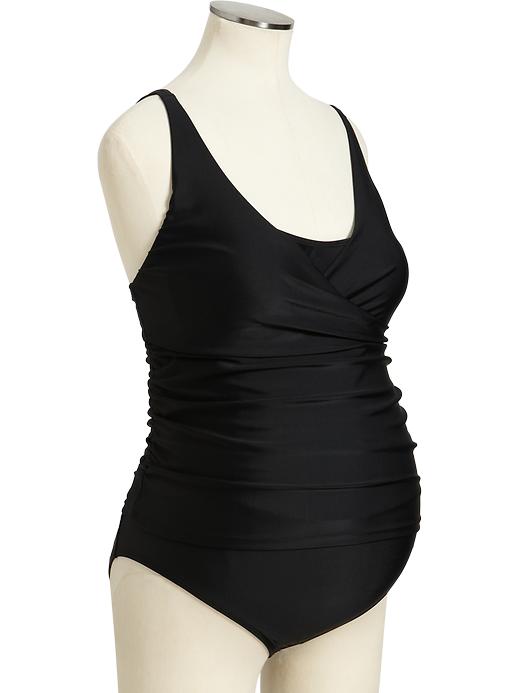 Dual use
This one-piece maternity swimsuit has the extra bonus of having easy nursing access. This is a great choice for lap swimming because the high back will keep the suit in place as you're freestyling it down the lane. The maternity swimsuit typically works for women during the first 7 months of pregnancy and can be reused after giving birth while nursing. Perfect for those mommy and me swim classes! Maternity/Nursing Swimsuit, Fit Maternity, $60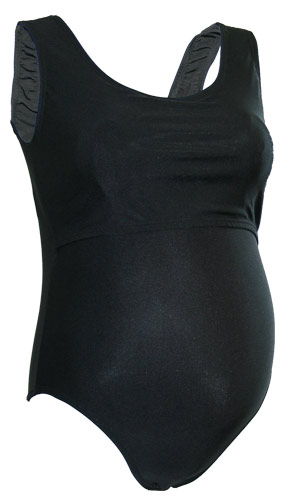 More picks for maternity clothes
Zoe Alexander custom maternity clothes
5 Stylish maternity coats
Find your perfect pregnancy style