Ready To Be Parents?
Nate Berkus and his partner Jeremiah Brent are reportedly planning to have a baby using a surrogate!
Celebrity interior decorator Nate Berkus, 41, and his partner Jeremiah Brent, Rachel Zoe's former assistant, are ready to become parents.
According to the New York Post, the stylish couple is hoping to become parents using a surrogate mother.
Hoping for a boy?
Baby fever was apparently the topic of fascination at a gathering at cookbook author and socialite Alex Hiltz house.
"I wouldn't know how to deal with a little girl," Brent supposedly said to guests.
First comes love, then comes...
The dynamic design duo has been publicly dating since December. The relationship went public after Berkus put his NYC house on the market in order to relocate to Los Angeles to be closer to Brent.
"Nate came to LA, bought a luxury Mercedes and saw a Hollywood Hills home and nabbed it all in the same day," an insider reported to the New York Post.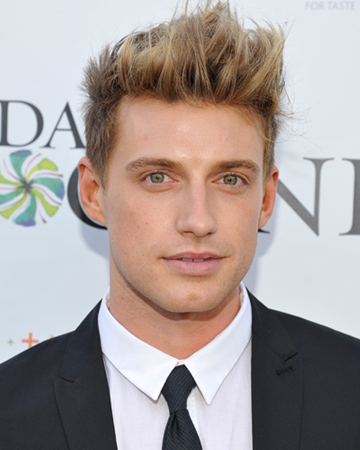 Page Six first reported they were dating in early December when the two were spotted ice-skating and canoodling in Barneys.
There's speculation that the two had been quietly dating for months before their relationship was made public.
A designer baby
We can't wait to see what goodies Auntie Oprah will give the stylish little tot if Berkus and Brent do end up raising a kid together. Finger's crossed she'll release a baby edition of Oprah's Favorite Things.
One thing is for sure. With excellent genes from these dads along with their style maven expertise, any kiddo they have is bound to have a fierce wardrobe and stylish nursery digs.
More celebrity news
Kim Kardashian and Kanye West are expecting a baby girl!
First Shakira baby pic: "Meet our baby boy Milan"
Kate Middleton's pregnancy gives England baby fever
Nate Berkus photo courtesy of WENN.com/Joseph MarzulloJeremiah Brent photo courtesy of the designer