New Mom 101
Motherhood does not come naturally to all women. That doesn't mean you won't be an amazing mom. Ease into your new role as Mom.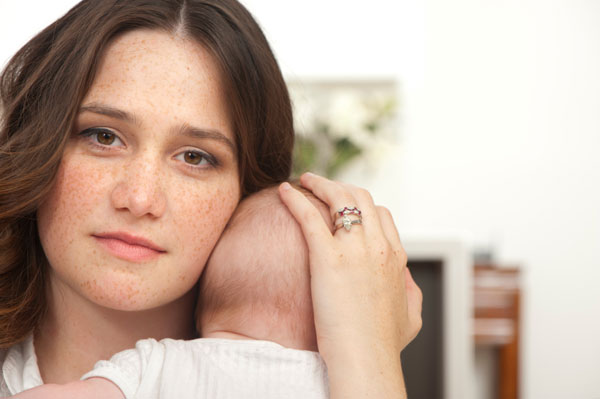 Take some classes
If you didn't have younger siblings or weren't the type to babysit growing up, you may not know about the basics of caring for baby like diapering and holding/carrying positions. Check in with the administration at the hospital where you plan to deliver to find out if they offer basic classes on diapering, nursing and caring for baby.
Borrow a baby
Get comfortable about babies by hanging out with some of your friends who have kids or ask if you can babysit for them. They'll probably really appreciate the night out, and you can spend some quality time getting comfortable with the role of mother.
Ask for help
Parenthood is rarely a one person job -- it's a lot of work! As you prepare to welcome baby, ask your partner to take a few days off of work so he can be there in the early days of baby's life to help out. If he can't swing it, ask your mom to stay with you for a few days or hire a night nurse or professional baby nanny for a few hours a day. Spend time with the nanny or nurse to get tips on what she's doing -- from the way she holds baby to the tone of her voice she uses to talk and sing to baby.
Take a time-out
Motherhood can be overwhelming at first! Give yourself some mini-breaks throughout the day. When baby is napping, take a nap yourself or call a friend, catch up on emails or paint your nails. It it easy to lose yourself in new motherhood so make sure you take time out for you.
Give yourself some credit
No, you may not know everything you need to know about your baby the moment he arrives, but you will learn as you go! I'm a firm believer that mothers have amazing internal instincts when it comes to their kids. Love your baby with all your heart and you will do fine!
Seek professional help
If your fear of motherhood is interfering with your ability to care for baby, you may need to seek professional help. Do not be afraid to talk to your doctor about your real feelings so he or she can best determine the problem and how to help you.
More on motherhood
Hot tips for new moms
Break out of new mom isolation
6 Mommy time-outs you'll want to earn