Study Gives Zofran Gets The Green Light
Do you have morning sickness? The popular medication Zofran has been found to not be a factor in birth defects, but should you believe the studies?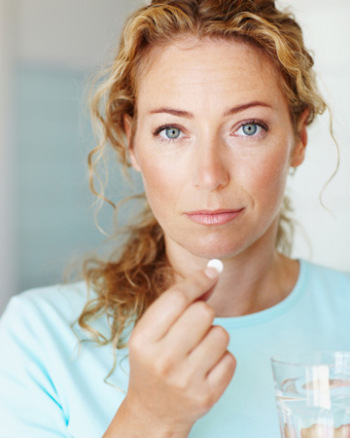 Does morning sickness have you down? A new study states that the popular anti-nausea medication called Zofran has been not been linked with birth defects as a previous study suggested. However, doctors recommend that you should still proceed with caution and use it as a last resort.
Recent research
Recent studies from Denmark on 600,000 pregnancies found no link between Zofran use and birth defects. An earlier, smaller study found a connection between Zofran and cleft palate, but this new study seems to eliminate that concern.
Dr. Iffath Hoskins, a high-risk pregnancy specialist at NYU Langone Medical Center and a spokeswoman for the American College of Obstetricians and Gynecologists, agrees that this should ease the mind of seriously nauseated pregnant women who may hesitate to take the medication. "It's effective and it's safe," she said. "Nobody is giving you a gold star for suffering through this."
Proceed with caution
Morning sickness is no joke, and many moms find themselves unable to function if they have a moderate to severe case of it. Many try natural remedies, from ginger to Sea-Bands, but it doesn't always work. When moms turn to their doctor, they are sometimes offered the use of a drug like Zofran, and in some cases, the benefits outweigh any potential risk, especially if Mom is unable to keep down any food and malnutrition is a factor.
However, I find the doctor's quote above to be a little odd. I think that most moms really want to avoid using medication during pregnancy -- not because they want to be awarded a "gold star" but because they want to keep any potential risks at bay.
My main concern is that Zofran has passed the test for now, but I worry that they may find out there are side effects after all a few years down the road. Hopefully it won't happen, because there are plenty of moms who have found relief at Zofran's hands and there has been no harm found. But not all negative side effects show up right away.
Doctor Hoskins does urge mothers to try other treatments first, such as eating a few crackers before getting up and sipping ginger ale before resorting to prescription drugs, which should be a last resort.
More on pregnancy
Reduce your radiation risk
Old wives' tales about pregnancy and babies: Believable or silly?
Chinese conception gender chart