Om Nom Nom Nom!
A new cereal for toddlers has recently launched and this one has your favorite furry friends on the box -- Cookie Monster and Elmo.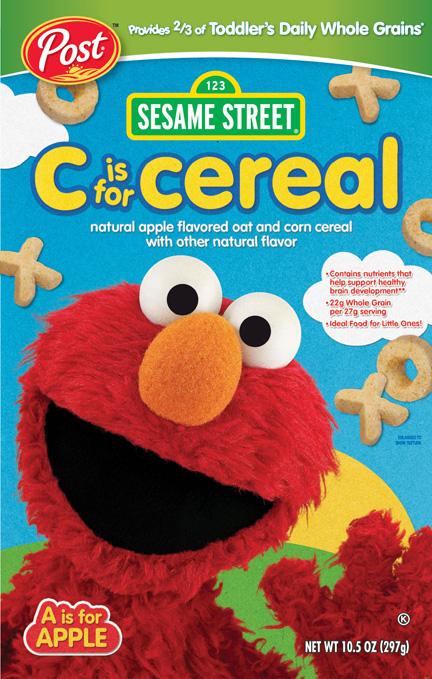 The new Post Sesame Street Cereal is a whole-grain oat-based cereal for infants and toddlers. The cereal comes in two subtle flavors, A is for Apple and B is for Banana, both suitable for a toddler's sensitive food palate.
Nutrients for tots
Post notes the cereal is specially formulated to meet a toddler's nutritional needs with 22 grams of Whole Grain per serving and only 1 gram of sugar. It contains no artificial flavors.
The cereal is fortified with nutrients that Post says help support healthy brain development in children like Iron (helps deliver oxygen to the brain and body), Zinc (helps brain and body cells grow and develop) and Choline (helps the brain send messages).
Elmo and Cookie Monster-approved
Since the cereal box displays some of your kid's favorite Sesame Street characters, Elmo and the Cookie Monster, chances are your little one will be thrilled to give it a try.
The Sesame Street Cereal is shaped in fun X and O shapes, which was particularly designed for little fingers. The larger size means it's easier for tots to grasp. The cereal also has a soft texture which causes it to melt in the mouth quicker.
The bright, colorful box has an educational activity on the back that you can do with your kiddo during snack time (when you're not playing with the fun shapes, that is).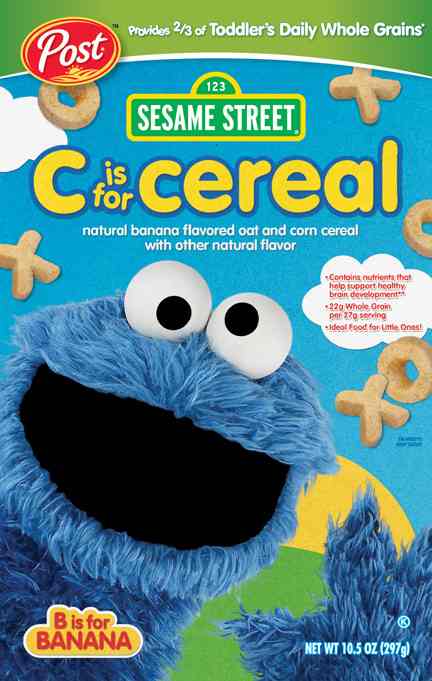 Snacks on the go
Moms are saying that it's a great snack option. Fill up a baggie or small container and keep it in a diaper bag for munchies on the go. Post recommends pairing it with Munchkin Snack Catcher for a durable, reusable snack stasher.
Our take
We sampled the cereal and could totally see why it would appeal to toddlers and infants. Moms might find the subtle flavors a little too bland for their own taste, but if you want to share snack time with your kid, consider adding a banana to your bowl of Sesame Street Cereal for a little extra natural sweetener.
Post Sesame Street Cereal is now available at grocery stores across the country.
More on food for baby
Creative baby food ideas
When your baby doesn't like solid foods
Organic baby food options