Surviving Bed Rest During Pregnancy
Sure, hanging out in your jammies all day taking naps might sound like a dream come true if you're in the throws of pregnancy fatigue, but it can be a major drag if you've been prescribed mandatory bed rest. Check out these tips for surviving bed rest boredom.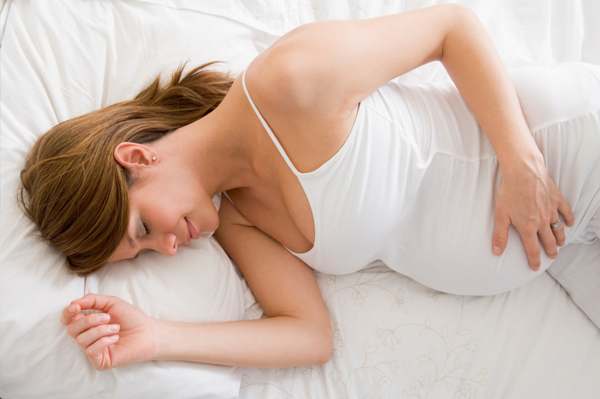 Just like most pregnancy experiences, bed rest can mean different things to different people. If your doctor advises best rest, make sure you know exactly what that means.
Does bed rest mean that you just have to take it easy during the day or are you truly regulated to only lying in bed? Can you still do light daily tasks like showering and eat meals with your family? Make sure to get the 411 and specific details from your doctor about the bed rest terms so you know what options you have.
Once the initial honeymoon appeal of staying in bed all day wears off you might find boredom setting in.
Help the time pass by with these tips:
Keep a schedule
Don't use bed rest as an excuse to lounge in your pj's all day with dirty hair and no makeup (unless your doc tells you to). Set a schedule for yourself and wake up at the same time every morning, take a shower, eat breakfast and establish a daily routine to stay sane.
Taking care of business
You might be able to negotiate a part-time work from home arrangement with your employer, but if that isn't an option or is against your doctor's orders, try taking care of your personal home business. Pay the bills, review household expenses to prepare for baby, update your will to include the new addition or purge and organize old files while you still have the time.
Try a new hobby
Become a bookworm and read the latest bestseller. Expand your love for movies and plow through your Netflix queue. Always wanted to try knitting? Pick up a pair of knitting needles and make a blanket for baby. Find a hobby you love and the time will fly by.
Walk down memory lane
Grab your laptop and finally go through those thousands photos you've been dumping from your digital camera, but never actually looked at. Order prints from your baby shower and other special pregnancy moments to place in your baby book – ooh, and while you're at it, use the time to actually start the baby book.
More on bed rest during pregnancy
Making the most out of pregnancy bed rest
Down but not out: Bed rest
Making bed rest a family affair