Take A Springtime Babymoon
Can you believe it's almost March already? Time for spring dreams to come true. If you're ready to shake off your winter blues, plan a springtime babymoon!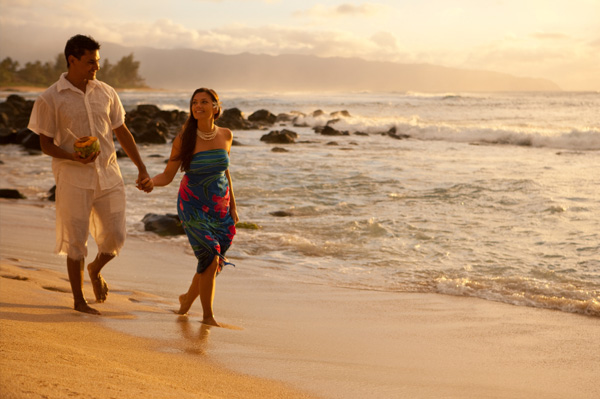 Hit the road
If you're in your first or second trimesters and still feeling fairly comfortable, take a road trip! Head to a nearby city to take in the sites and enjoy things like breakfast in bed... at noon. Once baby comes, you won't be sleeping in much! We don't recommend too much car travel into the third trimester as it could get uncomfortable for you to sit in a car for long periods of time.
Beach it
Head to a semi-secluded beach where you can set up some blankets and an umbrella and lounge under the sun while listening to the waves roll in. Can you think of anything more relaxing? We recommend avoiding those spring break hot spots to ensure a calming getaway.
If a beach is too far out of reach for your babymoon vacay, book a room at a swanky hotel in a warm locale that boasts a fabulous pool -- and take advantage of sipping mocktails poolside.
Go grown up
Visit a city chock full of adult-geared entertainment that you may not be able to do for awhile. Check out museums in NYC, shows in Las Vegas or fantastic fine dining a deux in San Francisco. Once baby arrives, your family entertainment will be vastly different -- and that's okay... but get your fill of adult fun while you can!
Couple up
If you can't get away for a springtime babymoon, you can still bond with your man in your very own city while getting a couples' massage, taking a couples' class (baby-related or otherwise!) or simply getting out into nature -- since the weather is warming up -- and hiking or biking together.
Remember that when baby arrives, the two of you will be infinitely busier and may not have time for the simple, easy conversations you may take for granted now. Talk about the excitement, fears and concerns you have about baby. Use this time to bond with your man while looking forward to the joy of becoming first-time parents!
More on babymoons
Babymoon: Before or after baby arrives?
Plan the perfect babymoon
When the babymoon beckons