The Crazy Things Kids Do
It appears toddlers will do anything to avoid nap-time. Watch this kiddo's shenanigans when he's supposed to be asleep.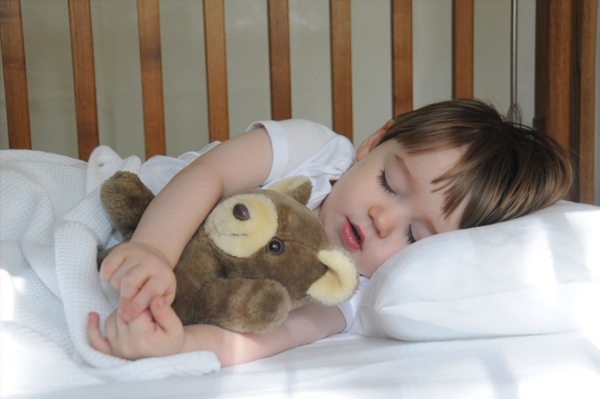 Some babies talk to themselves, some play with imaginary friends, while others will go to more extreme lengths to avoid nap time.
2-year-old Jude came up with a rather creative way to keep himself occupied during sleepy-time.
His parents installed a camera in his room a few months ago as a way of keeping an eye on him when he's alone or trying to sleep. Recently when they heard some sounds coming from Jude's room, they decided to run the camera app on their iPad and found their little man belly flopping onto his crib.
That nap was so not happening.
The video of the toddler doing face-plants went viral and parents everywhere are getting a giggle at the lengths kids will take to avoid getting some shut-eye.
We can only wonder what the future holds for this little tot.
Perhaps Jude's parents should sign him up for swimming lessons and see if he can take the classic belly-flop dive to a new art form. Maybe this is an early indication that he will become a famous professional wrestler whose signature move is to face-plant his opponent.
What a great example of childhood fun that happens when kids are lost in their own little worlds and think no one is looking.
See more of little Jude on the Bennet Family blog, All Together Now.
Watch the video: 
More baby fun:
"Gangnam Style" baby raises car seat safety questions
Teach baby water fun from bath #1
Baby fun 101