Female Kardashian Clan Continues To Grow
After months of speculation, word is that Kim Kardashian and Kanye West are expecting a baby girl!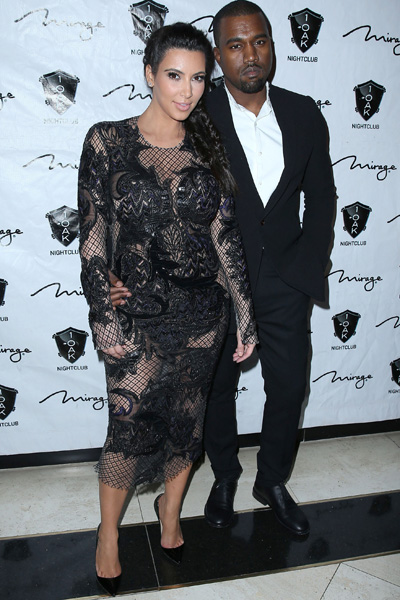 When Kim Kardashian, 32, and Kanye West, 35, announced they were expecting a bundle of joy on Dec. 30, the gender guessing game quickly began.
According to Us Weekly, the couple recently learned they are expecting a baby girl!
"They're over the moon!" a source close to the couple told Us Weekly adding, "Kanye always wanted a girl."
"Kim has always dreamed of having a little girl and now she has her wish!" a source told HollywoodLife.com. "Everyone is so excited. Now it's pink, pink, pink!"
The female Kardashian clan continues to expand. With Kim's little peanut joining sister Kourtney's baby girl Penelope, 7 months, as the next generation of Kardashian women, we're interested to see what's in store for the successful family empire. A fashion line for tots perhaps?
With fashionista mom Kim and stylish pop Kanye, there's no doubt that this little girl is going to look fly the moment she's born. We can already picture her in a pair of these sassy pink and taupe leopard baby girl shoes.
Baby name ideas for Kim and Kanye will really start flowing now that it can be narrowed down to girl names. Some are keeping their fingers crossed that Kim and Kanye will stick to the K trend and pick something that continues the tradition. There is also speculation that since it's a girl Kanye might want to name the baby after his late mother Donda West.
Kimye's bundle of joy is reported to be due in July. For now, all eyes continue to be on Kim's bump watch.
Photo credit: WENN
More celebrity news
First Shakira baby pic: "Meet our baby boy Milan"
Kate Middleton's pregnancy gives England baby fever
Confirmed: Pregnant Kate Middleton's due date is in July