Pregnant? Ask A Professional
If you're pregnant, have you used the internet to help you decide if a medication is safe to use? Experts have found that it may lead to poor choices.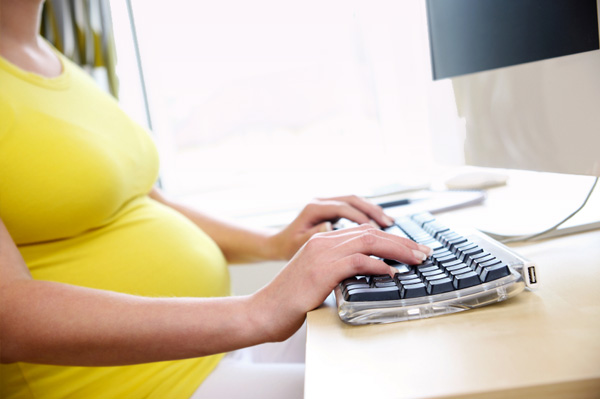 The Arizona Pregnancy Riskline, a free service at the University of Arizona College of Pharmacy, warns mothers-to-be that the internet is not the best source of accurate information when it comes to taking medication while you're pregnant.
The hotline
The Arizona Pregnancy Riskline is a free service provided by the UA College of Pharmacy. Specially-trained counselors educate pregnant women and medical professionals on the potential risks of medication during pregnancy. While most medication is found to be safe, moms-to-be are urged to find out as much as they can from a professional before they take any medication, whether it be prescription or over-the-counter.
"An estimated 70 to 90 percent of all pregnant women use a prescription medication, and most of these women are very used to going to the Internet for information about nearly all aspects of their lives," said Dee Quinn, a certified genetics counselor and director of the Arizona Pregnancy Riskline. "But a recent study looking at the reliability of websites that provide lists of medications reported to be safe showed both inconsistent and inaccurate information about those drugs."
The research
A study was conducted on 25 active websites that contain lists of "safe" medication to take during pregnancy. This information was compared to TERIS (Teratogen Information System), which is an evidence-based system that uses consensus from experts in the field on the safety of medications during pregnancy.
The study found that almost half of the medications listed on websites as "safe" didn't have enough evidence to give an accurate risk assessment, and many sites didn't have dosage and frequency information, nor did they note that pregnant women need to contact their health care provider before starting or stopping any medication while pregnant.
Quinn suggests that all pregnant women take information from the internet with a grain of salt and instead, talk with their doctor -- or contact the Arizona Pregnancy Riskline at 1-888-285-3410 for free, confidential information.
More on pregnancy
Caffeine during pregnancy may affect birth weight
Pregnant teen wins right to give birth over parents' objections
How to deal with an early labor