Dressing Up For George And Abe
Since Presidents' Day is an unofficial shopping holiday, we're rounding up some cute baby gear in honor of our favorite past presidents. See our picks for celebrating George and Abe.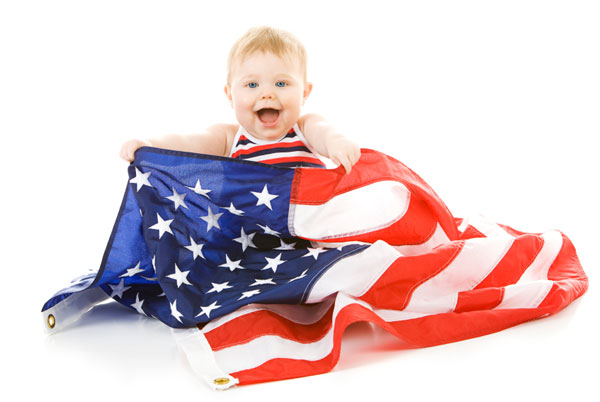 Presidents' Day is a federal holiday honored on the third Monday of every February. This date was first selected to commemorate George Washington, the first President of the United States, but since Lincoln's birthday falls on February 12, we tend to observe both of the nation's favorite past presidents.
President's Day is more of a shopping holiday (and a fun reason to get the day off work for a long weekend) so we're sharing one of our favorite ways to celebrate this day – in style.
Baby picks for President's Day:
Full of heart
If you're a die-hard President's Day fan (even if its only because you get the day off), pick up a special onsesie for the holiday. Zazzle, the online marketplace for customized products, has a customizable "I Love Presidents' Day" shirt for your lil' one. Zazzle, $21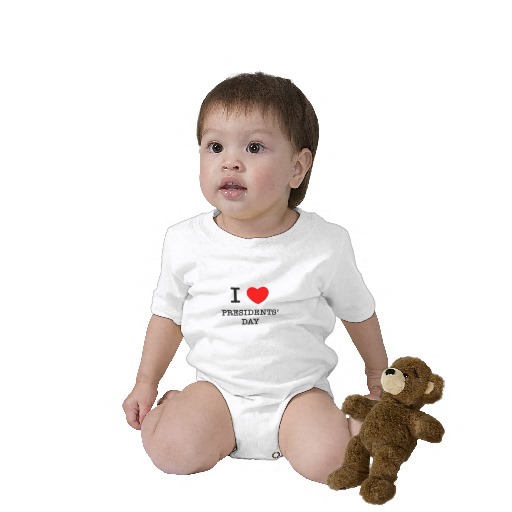 Go shorty, it's your birthday
Since Presidents' Day is the unofficial battle of birthdays, this organic infant creeper is a fun way to way to highlight the confusion of who we are actually celebrating today by putting President Lincoln and President Washington in a face-off. Zazzle, $27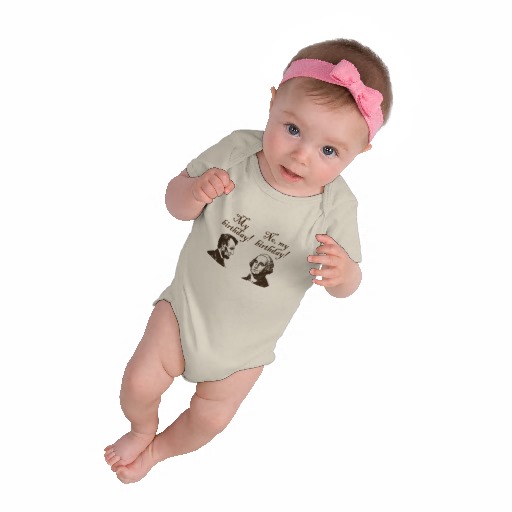 My homeboy
Because Presidents' Day isn't a major holiday we wanted to find a sassy sweet outfit your baby could rock for a few weeks past the actual day of celebration. This "George is My Homeboy" infant bodysuit will totally get some giggles at your mommy playgroup (available in different colors). CafePress, $18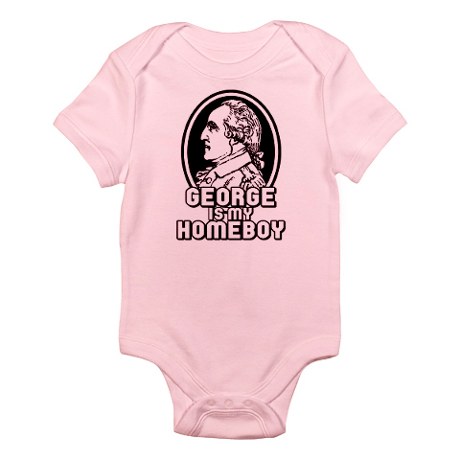 Honest Abe
Old Abe might be getting some extra love this year due to the Oscar-nominated film Lincoln that's generating Hollywood buzz. This Abraham Lincoln baby one-piece takes an iconic portrayal of the favorite past president and gives it a pop culture update. Plus, since multiple color and style options are available, you can give it your own unique spin. Sandboxthreads.com, $20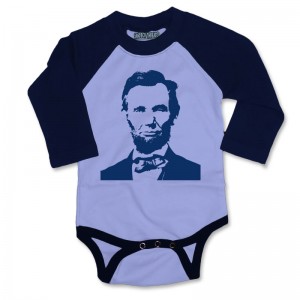 More baby clothes picks
4 Sweet shoes for baby girl
Adorable baby outfits for Valentine's Day
Winter fashion for your tot