Perk Up During Pregnancy
Pregnancy isn't all showers and pickles and ice cream. If your pregnancy has gotten you down to due morning sickness, weight gain or discomfort, banish those blues with a little pampering!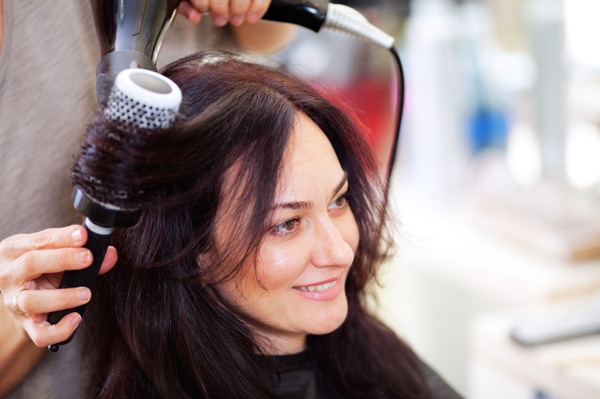 Head to the salon
A new hairstyle, blowout or fresh coat of paint on those nails might be just the boost you need to turn that pregnancy frown upside down. If you plan to do any coloring, make sure your stylist knows you are pregnant so she can advise on safe products to use on your hair.
A word to the wise – don't get a drastically different new do during pregnancy. Your up-and-down emotions might not be able to handle it that well if it doesn't turn out exactly how you'd envisioned. Also, when getting your nails done, sit by an open door or window if you're sensitive to the fumes.
Go maternity shopping
Tight, ill-fitting clothes can make any woman cranky… so when it comes to a pregnant woman, watch out! If you're feeling blue about no longer being able to slip into your skinny jeans, check out some hot trends in the maternity section of your favorite store. There are some really cute options available so you don't have to sacrifice style during pregnancy.
Go on a date with your baby-daddy-to-be
Pregnancy can tend to suck the sexy right out of you. Get it back by dressing up and going on a sexy date with your partner. Cuddle up while watching a romantic (or scary!) movie, go for a stroll through your city or order a fancy mocktail at your favorite old haunt.
Start a pregnancy journal
Get excited about your pregnancy again by starting a pregnancy journal (there are some adorable ones available online or in book stores). Jot down important memories like the moment you found out you were pregnant, how you told your partner, family and all your friends and names you are considering for your little one. Thinking about the fun parts of pregnancy will make those not-so-fun ones seem a bit more bearable.
More pregnancy pampering
Six natural ways to pamper your pregnancy
Due date blues? Ways to pass the time
Feeling sad during pregnancy?