Dress Up Your Little Sweetheart
Dress up your little love bug with one of these cute outfit ideas for Valentine's Day.
Love is in the air and we've rounded up some of our favorite baby outfit ideas to celebrate Cupid's holiday with your little one. Since these pieces aren't super holiday-specific, your little valentine can continue to wear them beyond V-day.
Double trouble
A perfect option for fraternal twins, your little sweeties will look adorable in the Intarsia heart collection by Baby Gap. Pair them together as a super sweet option for V-day or accent a plain white onesie and jeans with the hats and mittens. It'll keep baby cozy and will warm your heart during cold winter days. Sizes range from 0-24 months.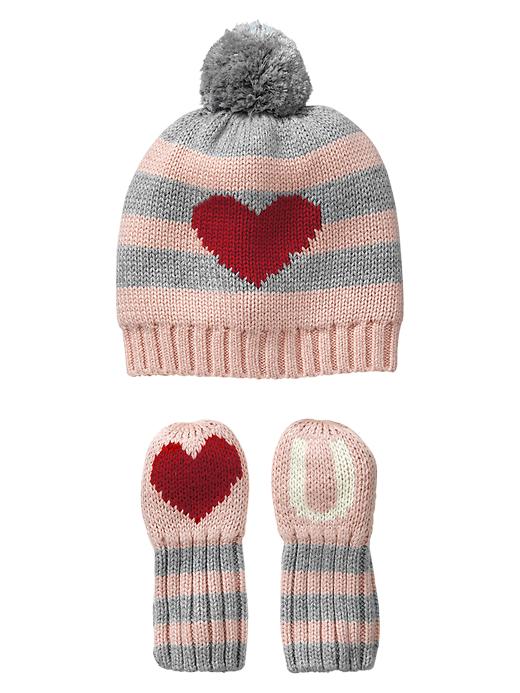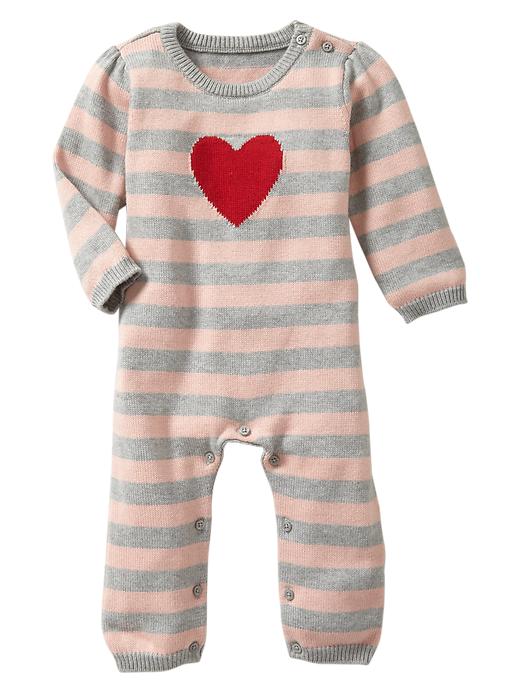 Love U hat and mitten set, Baby Gap, $27; Intarsia heart one-piece, Baby Gap, $35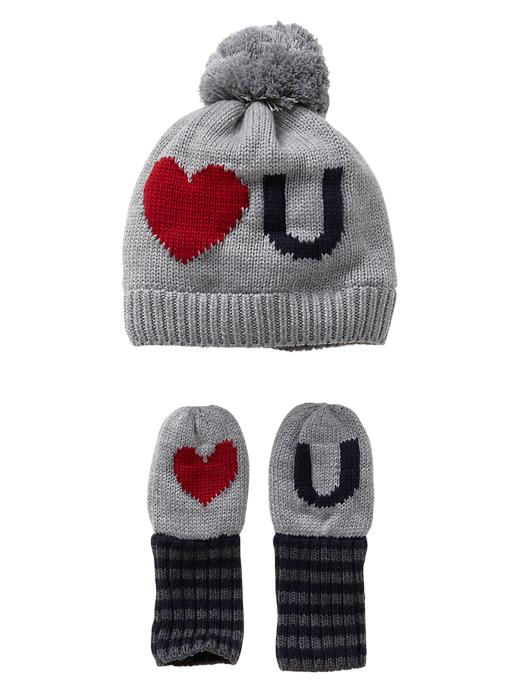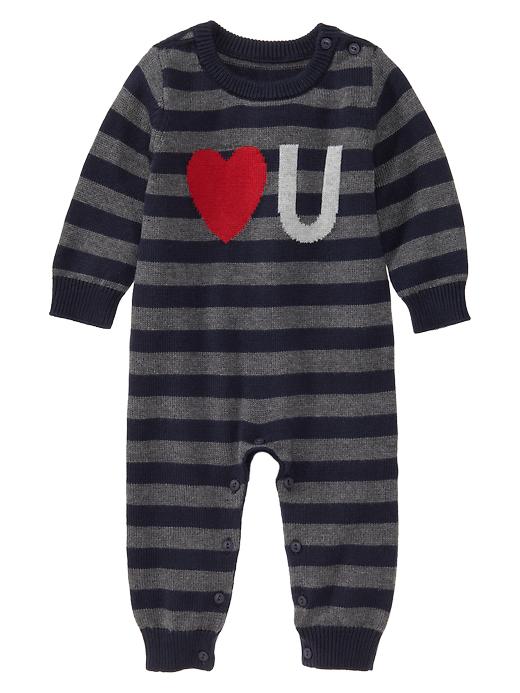 Love U hat and mitten set, Baby Gap, $27; Striped Instarsia one-piece, Baby Gap, $35
Find the perfect Valentine's Day outfit for your little sweetheart. >>>
Daddy's girl
Treasure this sweet moment when the only man your little girl gets googly-eyed for is her daddy. Dress her in a fun graphic bodysuit paired with a sassy little ballerina skirt. Take a picture of her and daddy together as a memento for their first unofficial daddy-daughter date.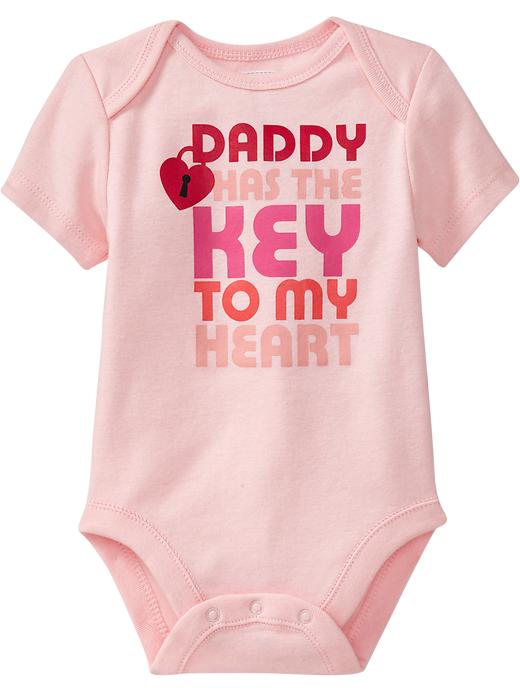 Baby bodysuit, Old Navy, $5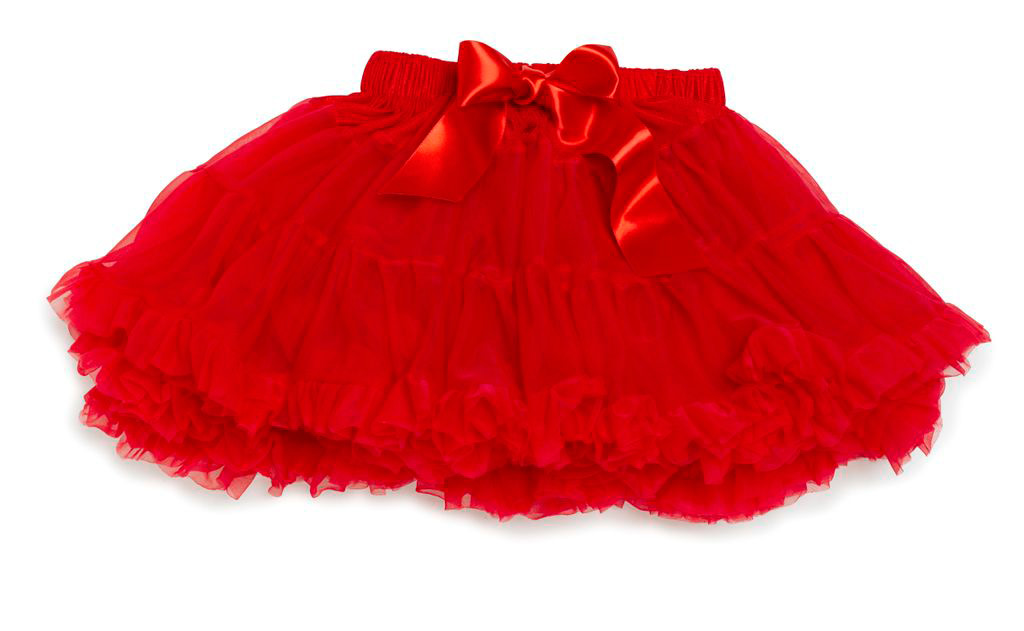 Ballerina petticoat, Fawn Shoppe, $93
The heartbreaker
Dress your little stud in a sassy little shirt for Valentine's Day. As an adorable newborn this is pretty much the only time of his life when he can get away with breaking girls' hearts for fun. Pair the bodysuit with baby's first jeans.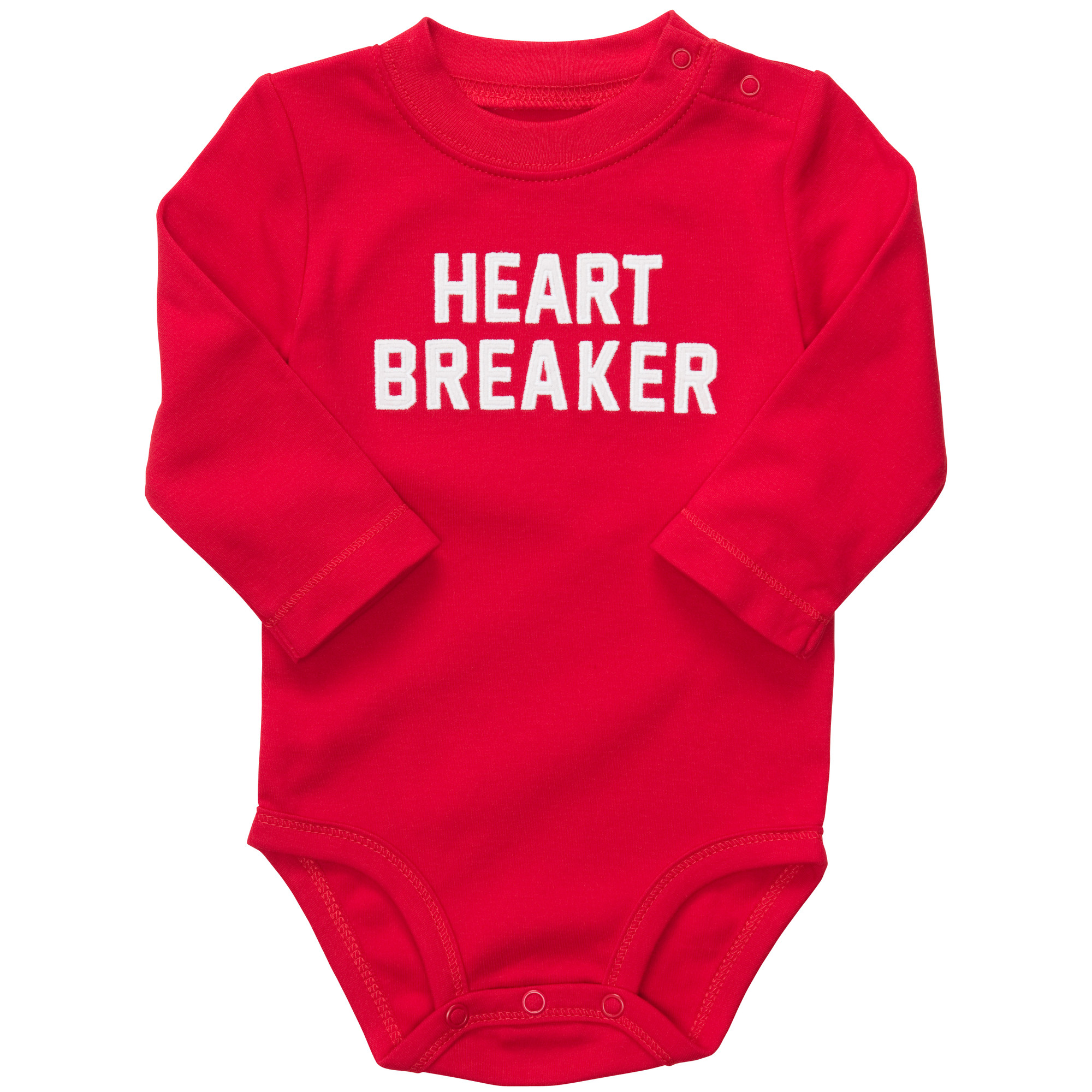 Long sleeve bodysuit, Carter's, $4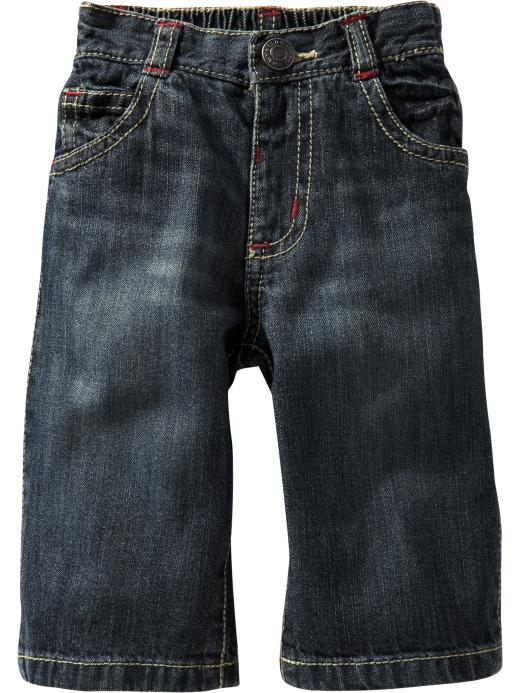 Loose-fit jeans for baby, Old Navy, $10
Lil' tootsies
Declare your love for those adorable little piggies with a set of heart socks. With a simple heart pattern and pink hues, a pair of these socks would be the perfect accent to a Valentine's Day baby outfit.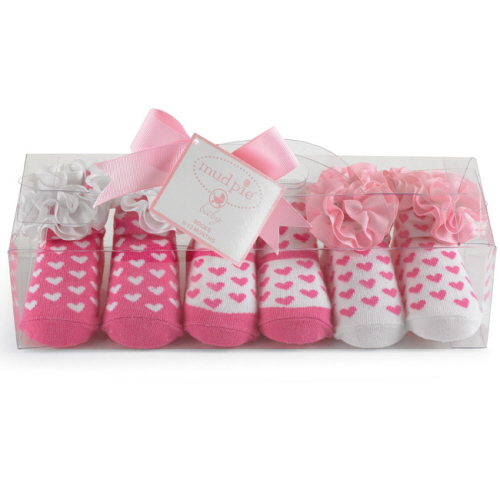 Heart sock set, Mudpie, $20
Make sure to take a picture of your little sweetheart all dressed up for Valentine's Day!
More baby oufit ideas
Winter fashion for your tot
Super Bowl baby gear for game day
Hip baby clothing from 77Kids