Baby, It'S Cold Outside
You might be itching for spring, but we still have a few more cold months ahead. Keep your little snow angel bundled up on cold days with these fashionable picks. Bonus: Since it's towards the end of the winter season you might be able to snag a few items at a great price!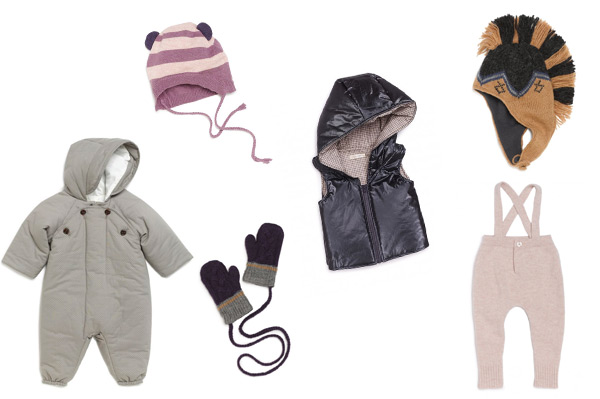 It's easy to stay cozy indoors with your little bundle of joy when temperatures are freezing. To avoid getting cabin fever and new mom isolation, we've rounded up some of our favorite winter clothes from Fawnshoppe.com, the online boutique for trendy little tots. These picks are so adorable you and baby will have a reason to head outdoors and show off your winter style.
What we love about these clothes is that it's easy to mix and match styles from various collections. The black puffy vest from the boys collection looks fierce paired with the dungarees from the girls collection, making this a great line for families with multiples of different genders and gives you a bigger bang for your buck.
See our favorite winter fashion picks:
Bundle up
Taking baby to see her first snow can be a special memory for your family. Keep her protected from the elements in this sweet baby snowsuit. The taupe color will hide the inevitable dirt that will find it's way to your child, but the subtle dots keeps this piece from looking Plain Jane.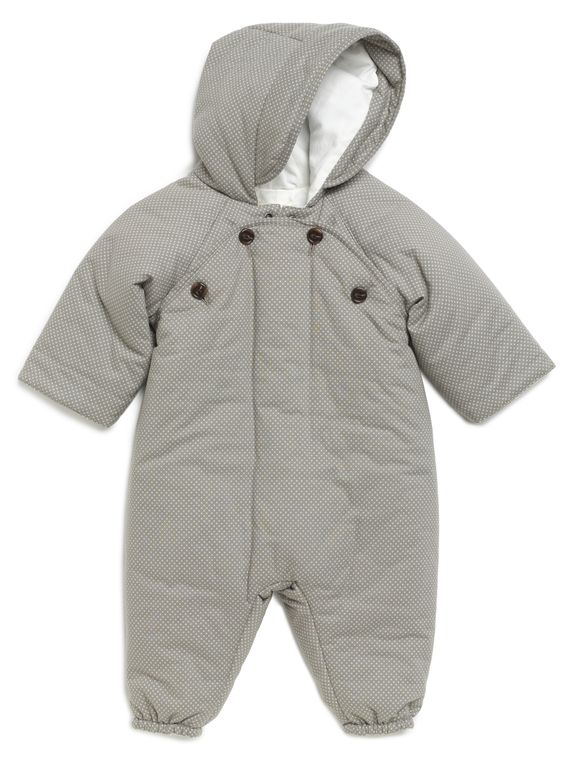 Monkey business
Knitted animal hats for babies have become super trendy over the last few years. This purple monkey hat ups the style factor from other animal hats we've seen. The cozy hat ties underneath the chin to keep it secure when you're monkeying around on the playground together.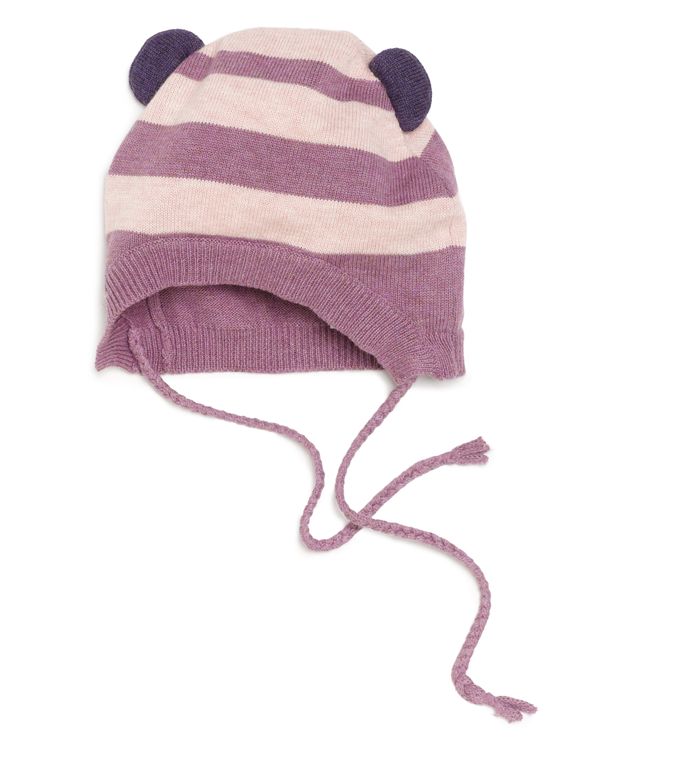 Stay connected
Just like little socks that get lost to the mysterious washing machine monster, mittens are prone to getting separated from their mate. These purple alpaca mittens are secured together with a thick tether, decreasing the chance that your kiddo will lose one mitten halfway through your stroll at the park.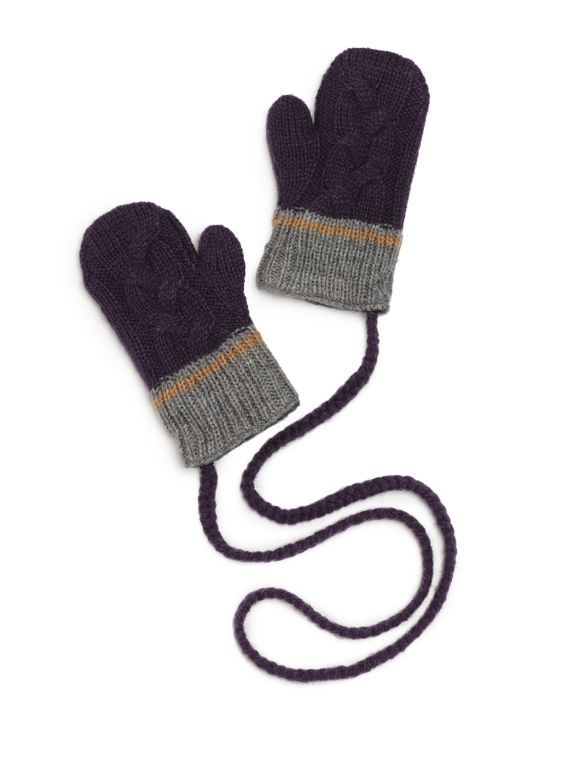 Bad to the bone
Seriously though, how fierce is this plush vest? It's totally urban chic yet super functional for days out running around. The armless vest is a great option for a transition piece to go from winter to early spring since you can mix up the layers paired with it underneath -- thicker sweaters on colder days and lighter t-shirts when there is just a slight chill in the air.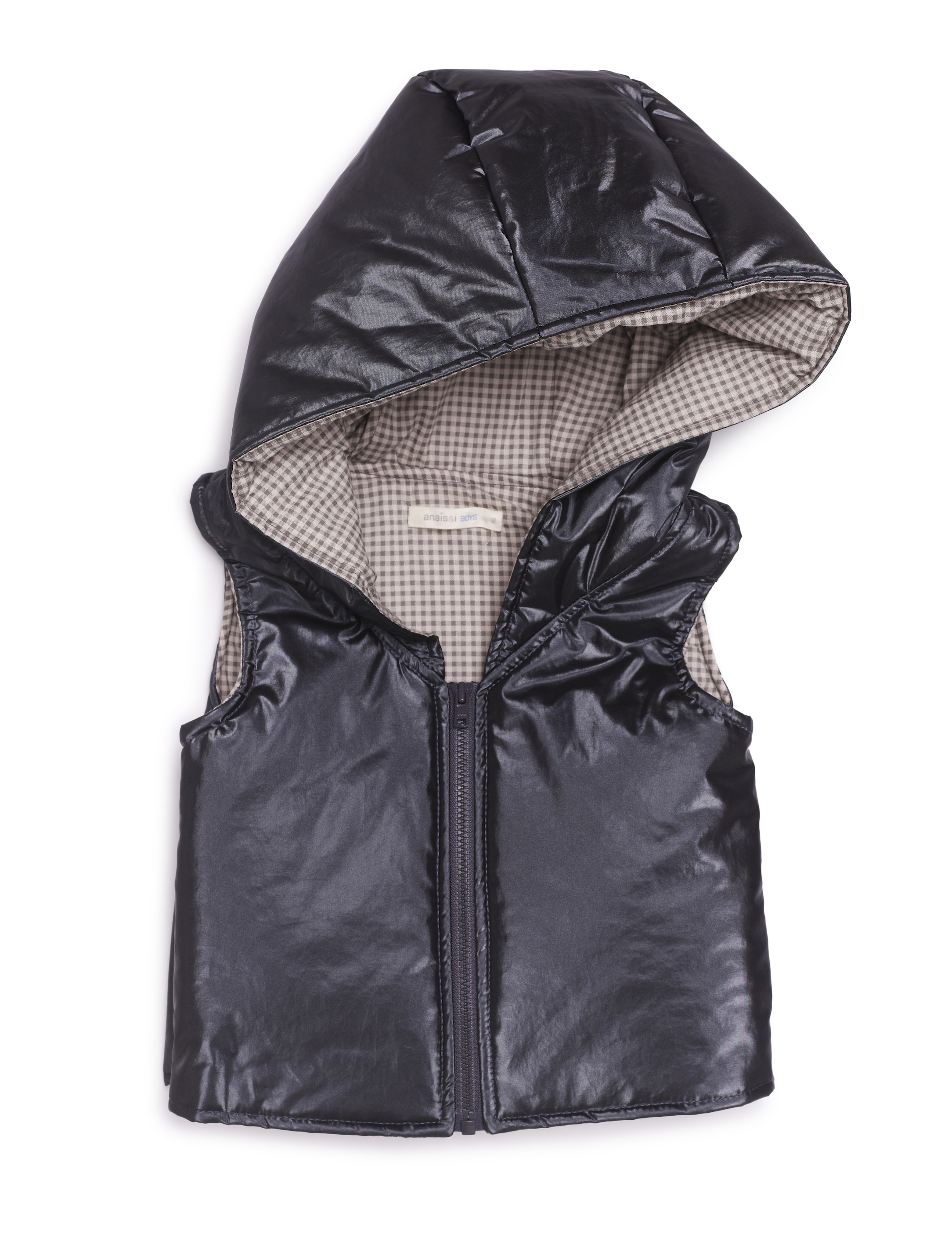 Strapped in
From the ribbed-hem skinny legs to the high-waist and straps, little details give this pair of dungarees an extra boost of style. The 100% wool piece is imported from Milan and will help give your fashionable tot an early appreciation for finer fabrics.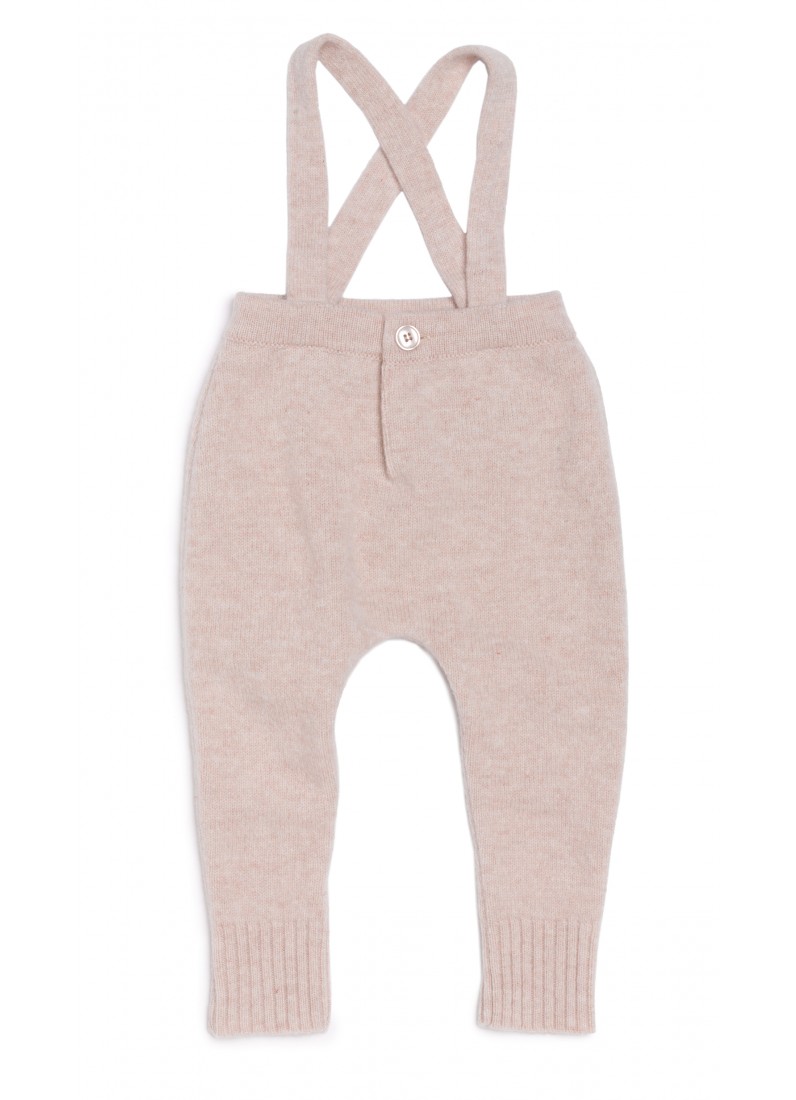 Rock the 'hawk
You might not be ready for your son to have a full Mohawk cut just yet (leave that to the rebellious teenage years), but you can still give him some rock n' roll style with this seriously cool Mohawk hat. Hat sizes range from small babies to 2 years. He's guarenteed to be the coolest cat on the playground with this gear.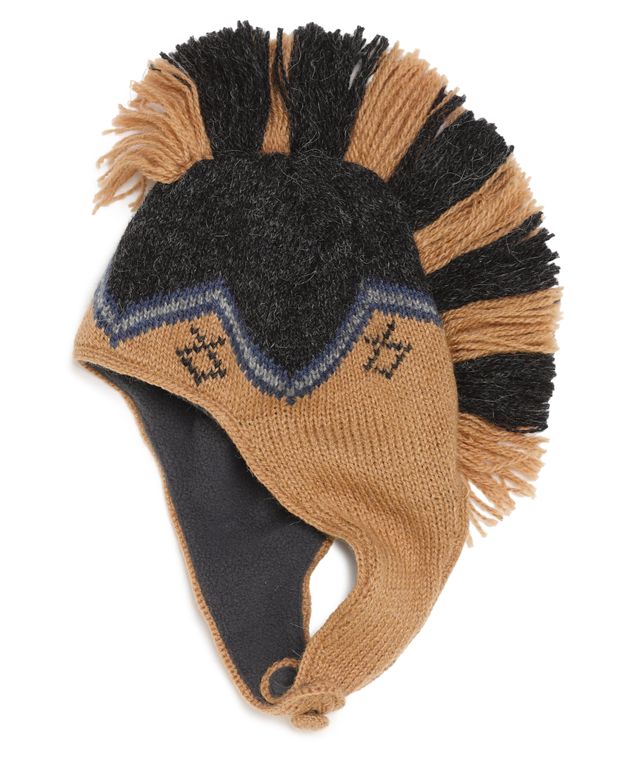 More on baby gear
The perfect outfit for your little sweetheart
Super Bowl 2013: Baby gear for game day
Save on baby gear