Capture This Moment
While scrapbooking or journaling is a great way to document what's happening in your world during the nine months you are pregnant, let's face it, it's not the easiest hobby to keep up during all of the pregnancy excitement. A pregnancy time capsule can be a great alternative for documenting memories without the extra time commitment.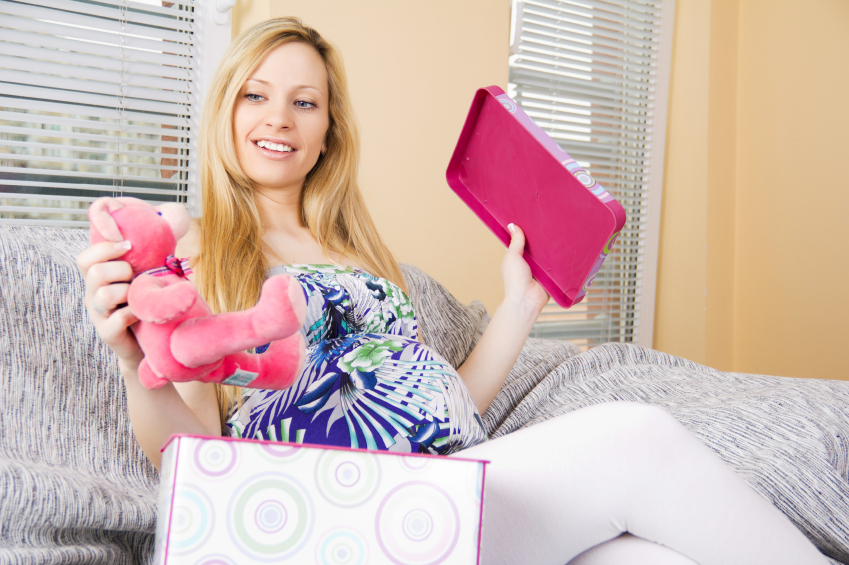 While you're pregnant it's easy to think that you'll remember every little detail about this time of your life from baby's first kick to what song was playing in the background when you found out you were expecting. Yet, time flies and if you don't document what you are experiencing now it will be harder to recall those memories down the road.
With a time capsule you'll appreciate the nostalgia of reliving your pregnancy in the future (especially if it's your first) and your child will enjoy digging through the treasures when he or she is older.
Tips for making a pregnancy time capsule:
Start it now
There's no time like the present to start collecting items that are special to you during your pregnancy. Regardless if you are just newly pregnant or in the final stretch, start collecting items as soon as you can.
Grab a memorable container
An old shoebox might do the trick while you are in the process of collecting your memory items, but ultimately you should look for a container that's durable and will preserve your memorabilia. A pretty decorative box could work if you are keeping the time capsule indoors and on display, but you'll want a heavy-duty option if keeping it either in the basement or garage to protect it from moisture exposure.
Collect memorabilia
Include both big and small memories that are special to you during this time of your life. Add pictures of you and your partner, your current house, what the baby's room looked like before it turned into a nursery, photos of your growing belly, ultrasound pictures (make sure to scan these to a computer for backup since the originals typically fade), a snapshot of you eating your favorite pregnancy food, baby shower pictures etc.
Also include other special memorabilia that you might want to remember like your favorite movie to watch while on bed rest, a CD of the song that was playing during your baby-making night, a menu from your favorite fancy date-night restaurant that you know you won't be returning to much after baby is born, an invitation or party favor from your baby shower. If you kept the results from your at home-pregnancy test, throw that in the time capsule too.
Pick an open date
You'll likely still be adding a few items in your pregnancy time capsule after the baby is born, but sometime during baby's first year consider sealing it off and picking a date in the future to open. Special dates to open the box can be when your little one turns 18 or is expecting her first child.
No space? Go digital
If you don't have room to store a physical time capsule or are trying to reduce clutter, check out the Pregnancy Digi Time Capsule that you can store on your computer or USB stick.
More ways to capture memories
3 Stress-free baby book ideas
5 First birthday picture ideas
25 Precious poses of baby for your scrapbook