Perfect For Buzzing Around Town
If your baby is a born road warrior out the womb, you'll definitely want to take a peak at the new portable crib by ParentLab. See why you'll be throwing it in the trunk soon.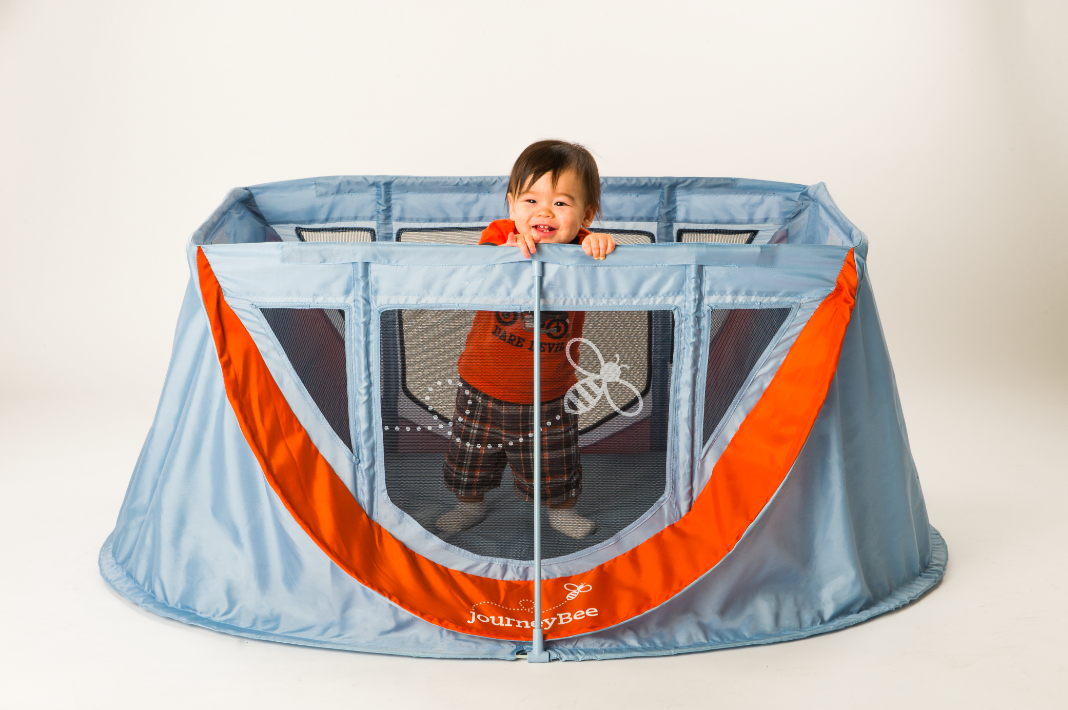 As new parents-to-be, my hubby and I are currently on the hunt for baby products that won't break the bank -- we do want to be able to send our daughter off to college after all -- but will still do the job well.
Picky parents
We have a few criteria for baby gear shopping. Besides safety (duh!), we're looking for baby products that are durable enough to handle our little princess at her worse (meaning it has to be wipeable/washable when her diaper explodes) and it can't make us feel like we need an engineer's degree to put it together (we once spent an hour at a baby store trying to figure out how to make a car seat fit back into the "easy" travel system).
Oh, and any baby gear we pick up has to be lightweight and portable since all of our family lives out of state and our kid will likely be a road warrior before she reaches her first birthday.
The item has to also look good without screaming, "I'm for a baby!" because while I love looking at little baby animals at the zoo, I don't want to be staring at them in my house all day.
A friend sent me some information about the journeyBee portable crib and on first glance it appears to meet all of our criteria and is worth a closer look.
The details
The journeyBee is manufactured by ParentLab. The lightweight travel crib was specifically created for "families in motion" and was designed with portability in mind. The journeyBee can be used indoor and outdoor and is built for both sleep and playtime.
Recommended for ages 0-18 months.
Priced at $149.
Special features
Weighs under 12 lbs.
Easy assembly
Carry bag with two strap options
Storage pockets on the crib and cary bag
Washable and waterproof fabrics engineered to last
iPhone pocket to play music for the baby
Mattress pad and inner fleece sheet
Mesh panels for clear visibility
Design options
The journeyBee currently comes in several colors and patterns including:
Dusk and persimmon (pictured here)
Pink polka dot
Black and silver
Sage green
Black journeyBee design
In summary
While I haven't seen the journeyBee yet in person and can't give it my full stamp of approval, it definitely deserves a closer look. The lightweight portability (it probably weighs less than that humongous diaper bag you lug around) and easy set-up system seems to be a good match for parents on the go.
Learn more about the journeyBee at ParentLab.com.
Get a peak at how easy it is to set up:
More on baby gear
Super Bowl 2013: Baby gear for game day
Product review: Modern-Twist bucket-bib
Baby gear to make mom's life easier