Sibling Rivalry Taken To The Next Step
These parents made a pregnancy announcement for their upcoming little one -- and it went viral. Do you think it's cute, or over-the-top silly?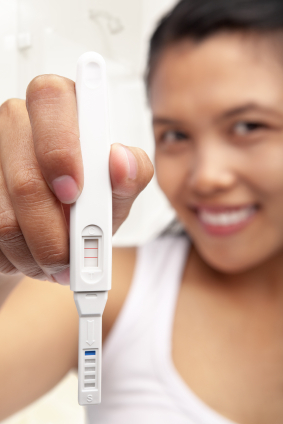 Are these parents-to-be setting their kids up for a sibling rivalry of epic proportions? Or is this just a cute and clever way of saying, "We're going to have another baby?" You've probably seen pregnancy announcements that show a child in a t-shirt that proclaims him to be a future big brother. But this is a new one for me.
Novel idea, but ...
This mom and dad created a movie poster of sorts, featuring their toddler, armed with a toy gun and a water pistol, against a backdrop of an early pregnancy sonogram -- in essence, the kiddo is already taking aim and preparing for battle with his sibling-to-be (click here to see it). Titled, "Sibling Rivalry," it proclaims, "Coming this summer."
Overall, the announcement is certainly a novel way to let friends, family and now all of the internet world know that you're expecting Baby #2. I have to give these parents credit for thinking outside the box.
My gut reaction, however, was not a positive one. The child in the image doesn't seem happy at all, which was probably the point, but it just kind of depressed me. Either that, or he looks like he has no idea what's going on, which he totally doesn't -- he's so little he has no idea what changes are in store for him. And it bums me out a bit, I'll admit.
Setting him up?
Give me a cute t-shirt any day over this pregnancy announcement. I'm not saying that these parents are wrong for doing this, but I would not be interested in doing the same if I went down the pregnancy road again. I don't really feel like they're setting their kiddo up for negativity and sibling issues just because they made this sign, but I think new babies should be celebrated and a nicer memory should be made.
Tell Us
Do you think this announcement is hilarious, silly or just wrong?
More on pregnancy announcements
Jessica Simpson's super cute pregnancy announcement
30 ways to announce your pregnancy
When should you announce your pregnancy news?