Fun Mom And Baby Classes
Why not have a little fun with baby? Signing up for a Mommy and Me class can give you both some social time while helping baby develop some important skills.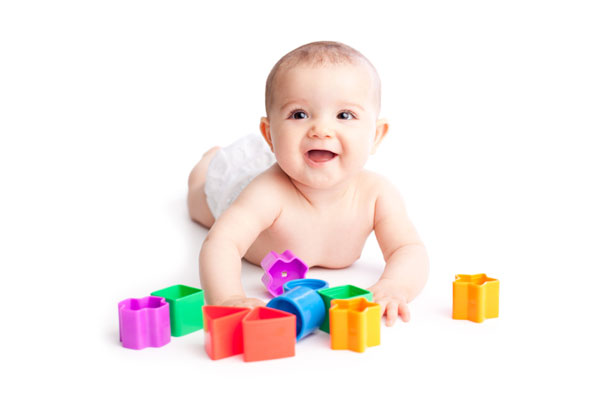 Make a splash
Swim classes are so important for babies -- to introduce them to water safety and comfort. Most infant swim classes start at about six months old and, of course, require parent participation. Swim classes for baby are a great way to meet other parents and also to get baby comfortable in the water.
Gym time
It's never too early to get moving with baby! Many "gym" style classes held at a neighborhood gym (check out what your local YMCA has to offer) or a company like The Little Gym offer classes to help baby develop muscle control, fine and gross motor skills, coordination and balance.
Push it!
Working out with your baby in tow has become a national phenomenon. Find a workout club like Stroller Strides in your area that offers exercise and social time for moms while pushing their babies in their strollers. No need to find a sitter so you can squeeze your workout out in!
Raise an art aficionado
Art for babies? Why not? Research mommy and me art classes through your local community center or community college. If there are none to be found – create your own art 101 class for baby at home by doing fun and easy crafts like painting her tiny hand and making handprints on construction paper or even a canvas that you can frame.
Check out the offerings at local art museums, as well. They may offer parent and child classes or unique exhibits designed for families. Some may even offer free admission for parents and babies at certain times.
Music
Most babies love music… and moms do, too. Sign up for a music class such as Kindermusik or Music Together. In these types of classes, baby can interact with basic musical instruments designed for little hands or baby (and mom) can move and groove to the music.
More fun for baby
Make tummy time fun for baby

Swimming classes for your baby
Rainy day fun with your baby