Whoa, Sexy Mama!
Becoming a mother does not mean you automatically have to ditch your skinny jeans in favor of mom jeans. (Please, no. Not the mom jeans!) Get your sexy mom on with these easy tips.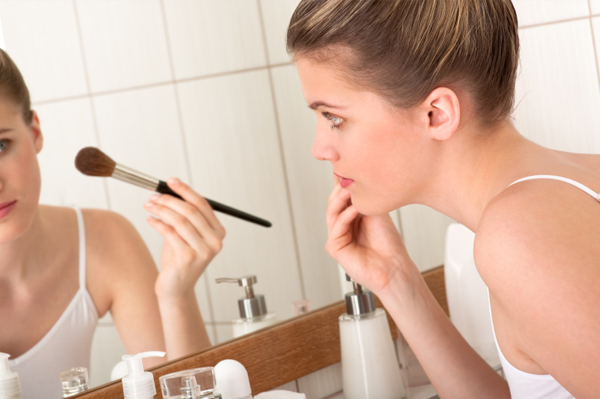 Ban workout gear outside the gym
Unless you are going to the gym, keep the yoga pants in the closet. Yes, you can be comfortable without looking like you're not really dressed for the day. Consider stretchy skinny jeans with flat-soled riding boots or booties and a loose tunic-style top for a polished on-the-go look that will work for running errands or taking your baby to the park.
Fake perfect hair
The real truth is your new mom schedule (changing, feeding and getting baby down for a nap) may not allow you a lot of time to give yourself the perfect blow out on the daily. But you don't have to resort to a ponytail or bun day after day. Use style products to create a purposefully messy style like beachy waves.
Talk to your hair stylist about a new hairstyle that is versatile (read: easy!) enough to go a day or so between washings without looking like a bird's nest. Oh, and stock up on dry shampoo – a new mom's best friend.
Rock your curves
With new motherhood comes sexy curves thanks to full breasts for nursing baby and a few pounds leftover on the hips and tummy. Instead of hiding those curves, make them work for you. Invest in a fabulous supportive bra (that you can tuck nursing pads into!) and wear a low-cut (yet not too revealing) top with a pair of boot-cut jeans or rock some leggings with a long, form-fitting sweater.
Put on some make-up
But not too much! Master a make-up routine that you can do in about five to 10 minutes. Use multi-tasking products like BB cream and a color stick for lips, cheeks and even eyes. Swipe on some mascara and voila -- a perfectly casual look!
More for new moms
8 Quick fashion tips for new moms

Time management tips for new moms
Your postpartum life: Things we'll tell you that no one else will