Posh Maternity Style From UK Fashion Brand
Having a hard time finding maternity clothes in your size? Check out these posh made to order maternity clothes from Zoe Alexander UK.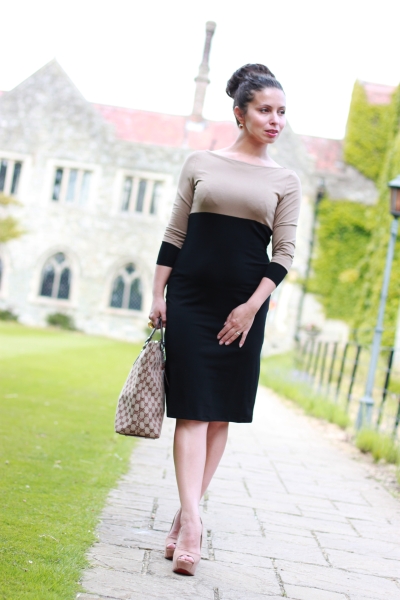 Every pregnant woman goes through the dreaded transition of switching from her pre-pregnancy clothes to maternity clothes. While maternity fashion has certainly come a long way, most maternity clothes don't have a great fit and quality can sometimes be an issue.
Made to measure maternity clothes aren't mainstream yet, but they can provide hope for the fashionista who knows the importance a tailored fit is for looking good. I recently reviewed a Zoe Alexander custom maternity dress and was able to experience the quality difference. The UK-based fashion brand makes each dress across the pond, but ships to the U.S. for delivery.
Here are a few favorite Zoe Alexander picks that can take you from day to evening.
Rock a Kardashian style
Can't you totally picture preggo Kim Kardashian rocking this Maternity Animal Print Dress? This dress would be great work wear if you're in the creative industry and can spice up the evenings for a night out on the town with girlfriends or for when your baby daddy takes you out on a hot date. In the words of Austin Powers, "Grr baby, very grr."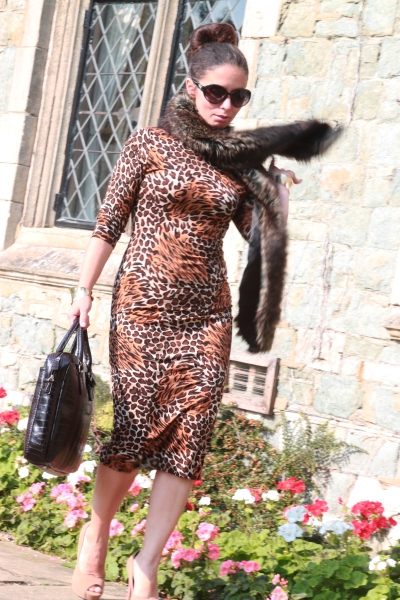 The Little Black Dress
We all know the importance of a killer Little Black Dress and this one will be a wardrobe workhorse throughout your pregnancy. Mix up the look by incorporating a few colorful accessories like a beautiful scarf, fierce heels, or fitted belt. Or, keep it chic and simple for a more conservative look.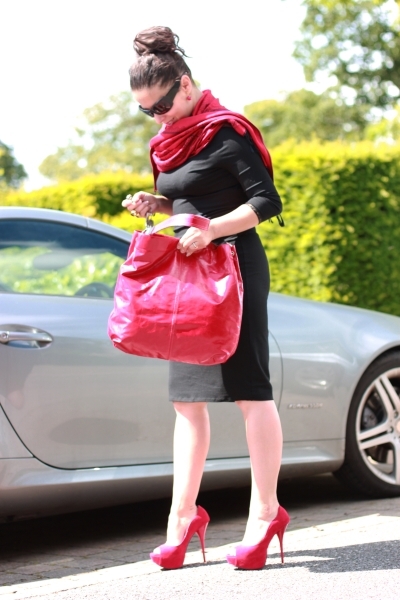 For baby shower with flower power
For a baby shower luncheon or tea, check out this Petula Petrol Pencil Maternity Dress. The colorful hue and floral print makes this day dress a great option for spring and summer, but it can also be paired with a cardigan for colder days. Women tend to gravitate towards darker maternity wear and this is a nice way to break out of a color rut.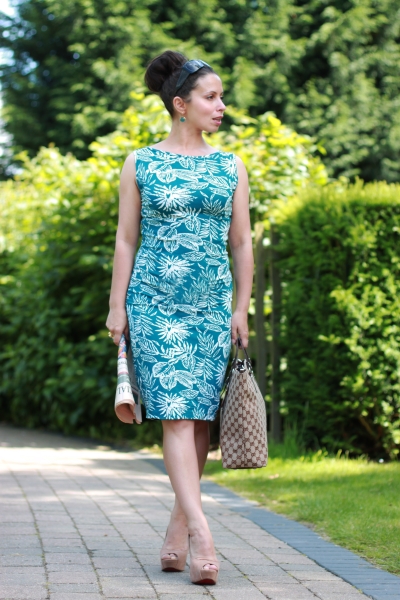 Sassy in suede
Pregnant women love comfy clothes and this faux-suede Belinda Batwing Blouse will let you stay comfortable throughout pregnancy while still looking fabulous. The soft material is perfect for those days when you just want to throw on something casual, but don't want to look like a slob.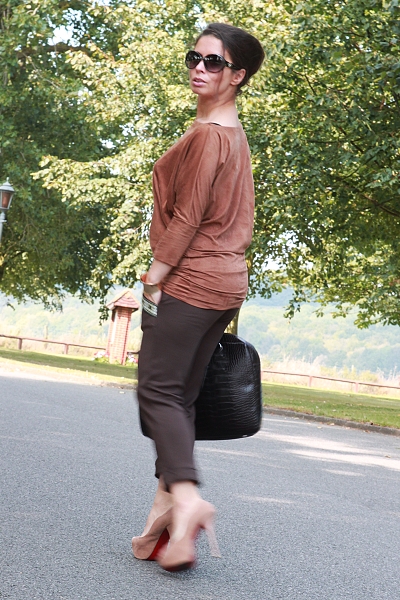 More on maternity clothes
When should I buy maternity clothes?
Find your perfect pregnancy style
10 Ways to save on maternity clothes