Don't Go It Alone
When baby arrives, you'll surely be surrounded with family and friends all lending a helping hand. But eventually, your husband will go back to work, if he had taken some time off, and your friends and family will get back to their lives.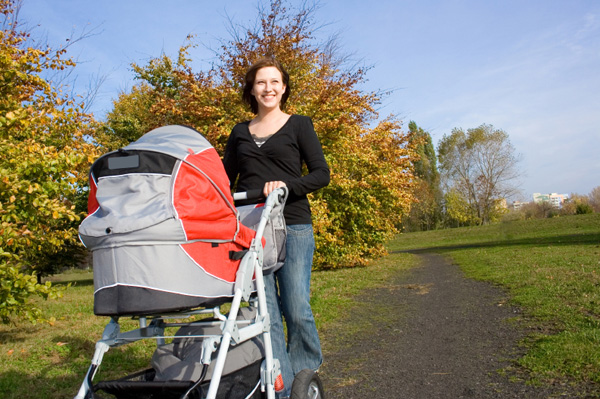 Get out of your rut
If you start to feel all alone -- in a rut of feeding, naps, change, play and repeat -- as a new stay-at-home mom, create a new routine to help you and baby make the most of your days. Put baby in a carrier or a stroller and take a walk around your neighborhood or to a park. Even though baby is too young to really play on the equipment, you can set him in the sand or lay out a blanket on the grass. Strike up conversation with other moms there.
Take a class
Sign up for a mom-and-baby music or movement class. Check with the hospital where you delivered baby to see if it offers classes for new moms. The class doesn't have to be centered around baby -- sign up for a stroller exercise class so you can have some much-needed me-time, too, without having to worry about getting care for baby.
Join a mom's group
We encourage you to get out and meet other new moms but proceed with caution when joining a mom's group. Look for a group of women that have a similar philosophy as you do when it comes to raising your kids. We're not suggesting you all have to agree on everything. However, it is important that you feel comfortable expressing your opinions with other women and hearing theirs with a mutual respect for the other's feelings.
Call your mom
Believe us, your mom will never tire of spending time with her daughter and new grandbaby. And we're certain that no matter how close or distant you were with your mom pre-kids, having a child will likely (hopefully!) bring you two closer. Having your mom by your side as you raise your kids is a wonderful thing and you'll never feel lonely!
More on new motherhood
Create little moments of mommy me-time
Tips for coping with new mom isolation
Fight postpartum blues with food