Wet Nursing Turned Down By Kim
Kourtney Kardashian has offered to breastfeed her sister Kim's baby while she babysits the little one -- but Kim isn't interested. Is being a wet nurse way out of line?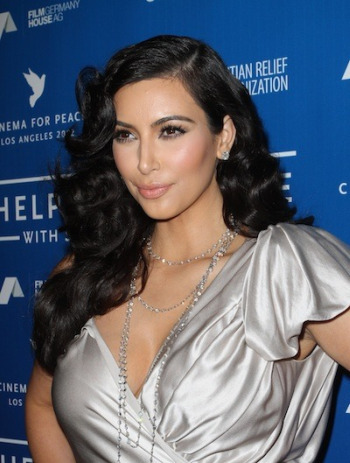 A modern-day wet nurse is a rare sight -- she is someone who breastfeeds your child for you if you can't. In the old days, it was often a method of child rearing of the aristocracy, who had servants to do all the child care -- including breastfeeding -- for them. It was also done if a mother was too ill to nurse her baby, or had passed away. Kim Kardashian, pregnant with her first child, was offered wet nurse services by her sister Kourtney, and promptly rejected them.
Modern wet nurse
Women still do nurse babies that do not belong to them, but it's unusual. There is a stigma about breastfeeding your own kid under certain circumstances -- for example, past infancy, in public or during the preschool years. The thought of another woman nursing your baby is just too much for many minds to bear.
One serious concern would be the potential of spreading a disease or infection to a baby as well as the wet nurse's diet and habits -- you wouldn't want a mom nursing your kiddo who smoked cigarettes, for example. But with all things being equal (her health and diet the same as yours), would you consider letting someone else nurse your baby?
Kim's answer
Kim's answer was an emphatic "no" -- in fact, she termed it "disgusting." Kourtney's offer seems to be a logical one -- that way, one sister can stay home with the kids and attend to their needs while the other is free to go out for a few hours. But Kim isn't having it.
More on breastfeeding
10 breastfeeding tips from the World Health Organization
Ten breastfeeding myths you should never fall for
How to breastfeed twins
Photo credit: FayesVision/WENN.com