What To Avoid In Baby Skin Care
Your baby has the most heavenly soft and beautiful skin, but it needs special care. We chat with an expert to find out what to do -- and what to avoid -- for your little one's skin.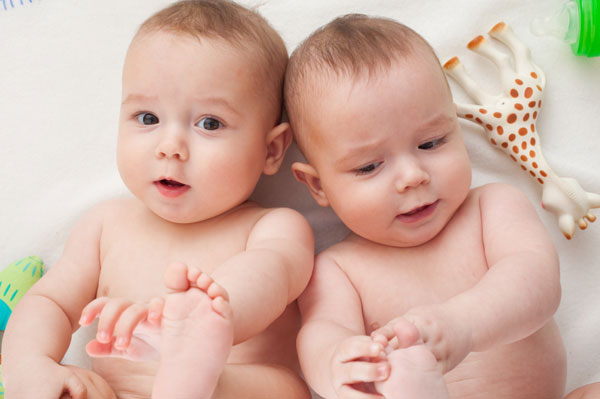 Dr. Susanne Bennett, Contributing Holistic Health Editor at Natural Child World Magazine, gave us some excellent tips on baby skin care. Not only does she outline what's best for your little one, she lets us know what to stay away from as you shop for the best skin care products.
Read the labels
Some skin care products -- even those marketed towards babies -- are really full of harsh chemicals that can not only harm Baby's skin but damage her developing organs as well. "Baby's skin is extremely sensitive and delicate so it's important to stay away from products containing parabens, DMDM Hydantoin & quanternium-15, Fragrance, Tricolsan, Talc, Sodium Laureth/Laurel Sulfate, FD&C Color Pigments, PEG (polyethylene Glycol) & Propylene Glycol," she explained.
Avoid fragrance
Lotions and soaps with fragrance can make your baby smell so delightful, but leave them on the shelves. They can irritate your baby's skin or cause allergic reactions. If you'd like her to smell nice, look for products that contain essential oils.
Check your laundry detergent
You may be washing your baby's laundry in additive- and fragrance-free laundry detergent, but what about your own clothes? "When it comes to laundry detergent, not only is your baby's skin sensitive to the clothes she wears, but to the clothes you are wearing when you hold her," she said. Consider switching the entire family to a gentle detergent that doesn't leave behind residue.
Watch the sun
Sun damage can occur at any time of the year. For babies under six months, sunscreen is not recommended. "If you have to take your baby into the sun, use a hat and stay in the shade to prevent burning," she told us. "For older babies, use just a small amount of sunscreen for a short time and then wash it off."
Moisturize
During winter months, the frigid outdoor air and heated indoor air can really dry out or chap delicate baby skin. "Be sure to moisturize with fragrance-free, hypoallergenic products twice a day," she shared.
More on baby care
Caring for your baby's hair
Emergency child care: Your baby won't respond to you
Bath, hair and skin care products for your baby