Fawn Shoppe Celebrates Valentine'S Day In Style
Your little valentine might be too young to appreciate a heart-shaped box of chocolate, but she'll love these sweetheart-inspired kid clothes from Fawn Shoppe.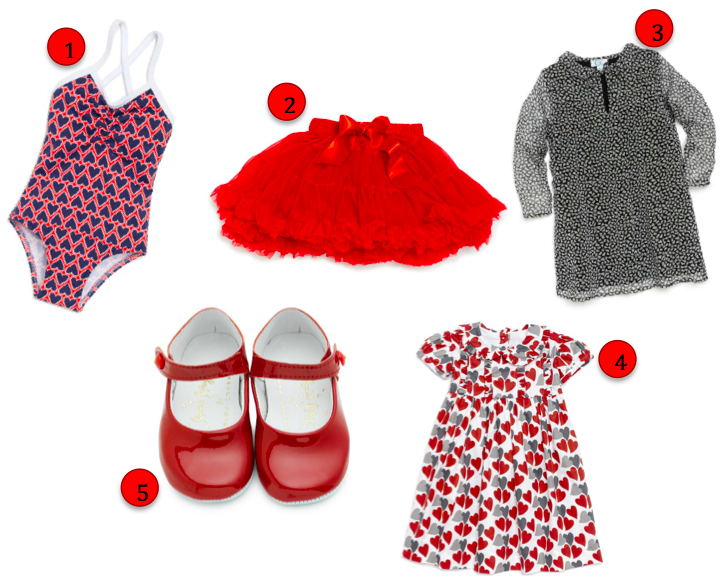 Fawn Shoppe, the New York City based online luxury children's boutique, is known for their quality kid clothes. The brand offers a range of styles that are on trend, yet still unique. We especially love the modern graphics they use. Check out their recommendations for a kid's outfit inspired by Valentine's Day.
1. Sweet suit
This adorable one-piece swimsuit ($52) is great for a Valentine's weekend getaway in a warmer climate or trip to the indoor water park. The colorful blue and red heart-shaped graphics would also make a fun summer swimsuit and would look super cute at a Fourth of July pool party.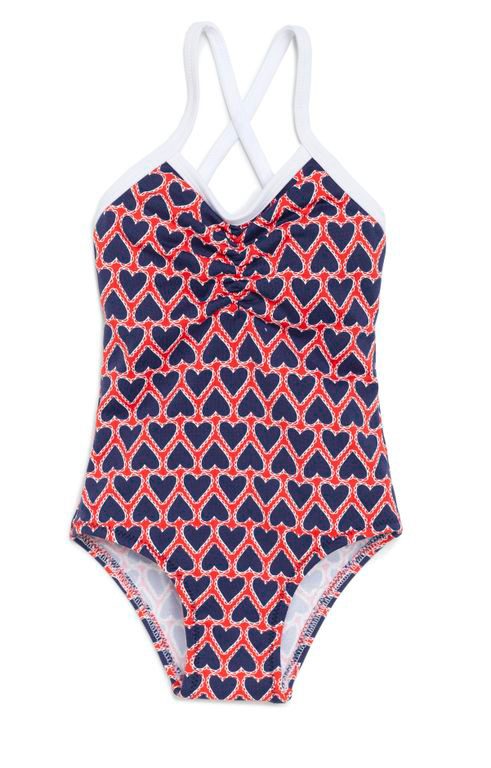 2. Pretty pouf
Every little princess needs a ballerina petticoat ($93) and this one is so adorable you won't put up a fight when she refuses to take it off. The petticoat is multifunctional too! It can be worn alone with a pretty t-shirt or underneath a full-skirt dress for extra oomph. Dress your little sweetheart in this skirt and a simple heart t-shirt for a Valentine's Day picture that will make your heart melt.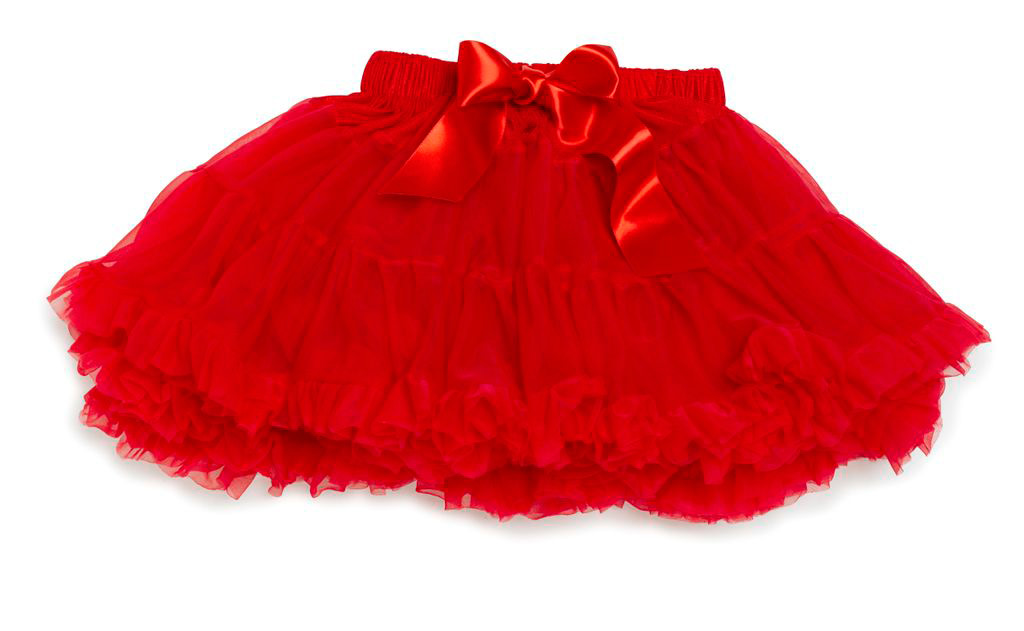 3. Charmingly chic
This lightweight heart dress ($59) is super versatile. Pair it with tights and a cardigan for cold-weather style and wear alone for warmer spring days. The black background lets the little hearts stand out without being too girly-girl and allows you to still bring in more color with accessories (like that hot pink purse your daughter can't seem to put down these days).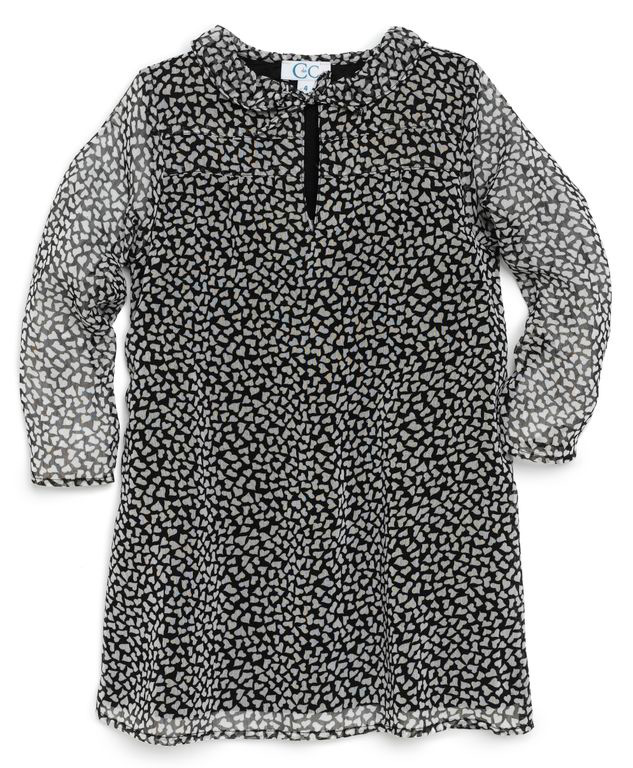 4. Queen of hearts
Seriously, how cute is this red hearts dress ($165)? The perfect option for a Valentine's Day class party, the heart graphics give this dress just the right dose of festive flair without being over the top. The combination of light and dark gray hearts ups the sophistication factor in this look so it's easy to keep wearing long past when all the chocolates have been eaten.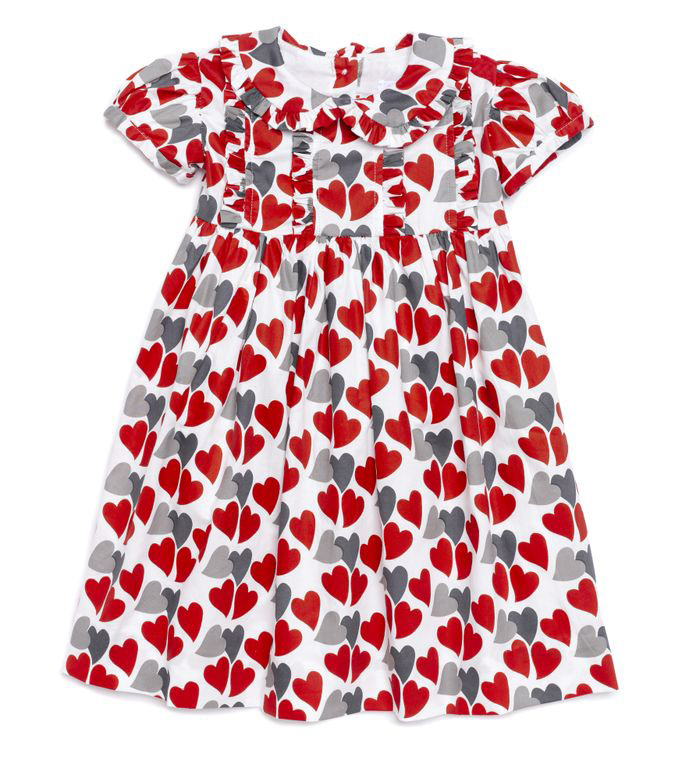 5. Cute as a button
It's never too early to teach your daughter the joys of shoe shopping and these patent button strap slippers ($149) give an outfit just the right pop of color. Go all out on Valentine's Day by pairing them with a hearts dress or use them throughout the rest of winter for a little instant cheer on gloomy days. Plus, these little puppies are so cute you might want to hang on to the shoes after she outgrows them and put them on display as Valentine's Day décor next year.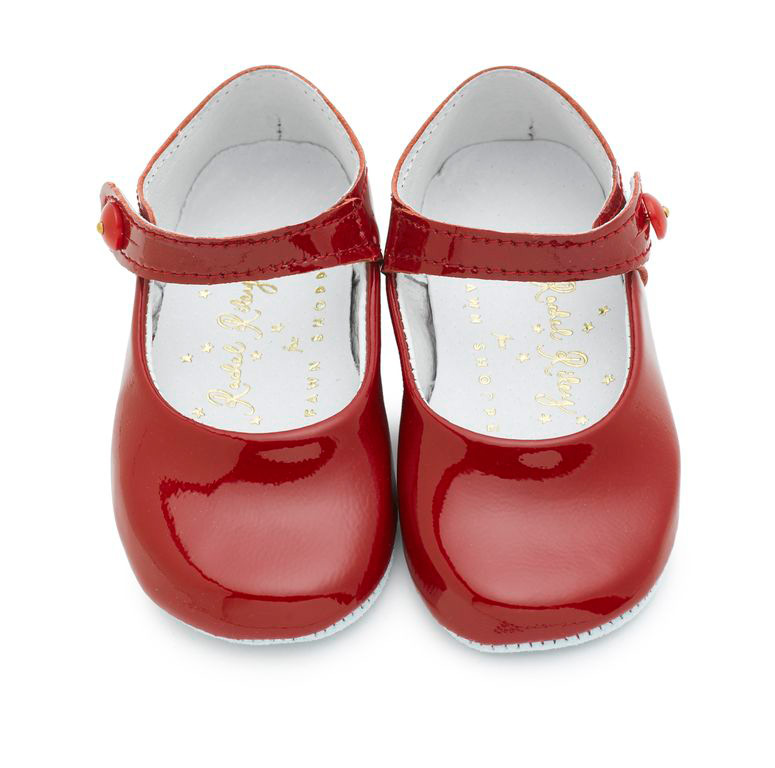 More on kid clothes
Cute clothes for baby boy
Hip baby clothing from 77kids
Save on baby gear