Organize Baby Pictures With Ease
Look, let's get real. After bringing a new life into this world we barely have enough time or energy to wash our hair and brush our teeth, let alone document baby's every waking moment. These three options will help you preserve some of your favorite memories in a baby book without causing any extra stress.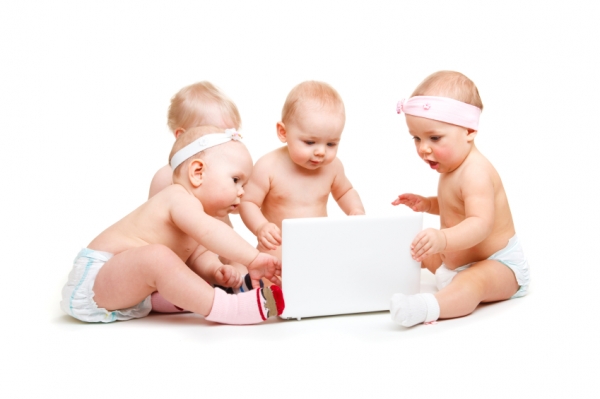 Make it easy
For a baby book that grows with your little one, make it easier on yourself and don't stress with a We R Memory Keepers Albums Made Easy System. The three-ring binder album comes with easy-to-use page protectors so you can stick in pictures without having to break out the glue stick. Print off a few baby pictures each month or write a little note about an event or baby milestone on a 4 x 6-inch card and stick it in the book right then rather than waiting to do it all at once.
We love this album because you still have the option to scrapbook with a classic 12 x 12-inch page or choose from an assortment of page protector layouts to create your own custom look.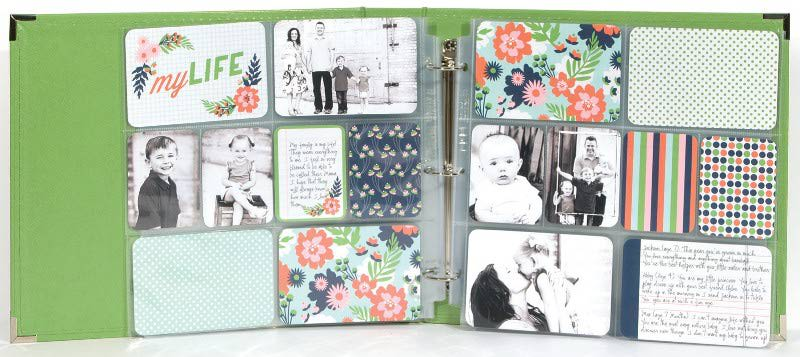 Get a kit
If you're a scrapbooker at heart and love the look of a coordinated scrapbook, but lack the time to build it completely from scratch yourself, check out a scrapbook kit option. There are some amazing options available these days like this K & Company Scrapbook Kit from the Little House Collection. This particular kit comes with a designer 12 x 12-inch scrapbook, designer papers, stickers and other accessories to get you started. You can choose a scrapbook kit that's specific to baby girls, boys, or is gender neutral.
Keep yourself from getting overwhelmed with a pile of photos by carving out time to sit down once a month and scrapbook pages from recent events. Make a night of it by inviting a few girlfriends over and have a little scrapbook party. It will help you stay on track and you'll appreciate having conversations with grownups after months of baby talk.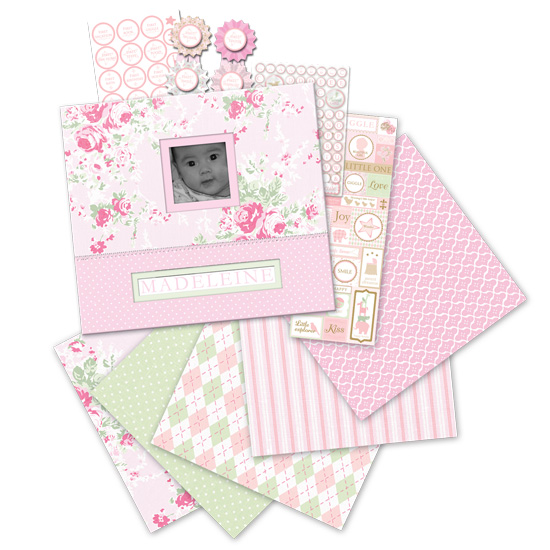 Go digital
If the concept of printing, organizing, and display baby photos the old fashion way seems overwhelming, go digital and organize your photos on your computer. Start by labeling a separate folder on your computer to organize your favorite baby memories. Each time you download photos from your camera add a few baby pictures to this special folder, labeling each photo so you remember the day and event. At the end of baby's first year, order a baby photo book online using the digital photos you've collected throughout the year.
The Baby Photo Books from Shutterfly come in an assortment of sizes. Choose from a larger 12 x 12-inch option to document a year of baby firsts or a smaller 5 x 7-inch photo book to create a brag book for Grandma.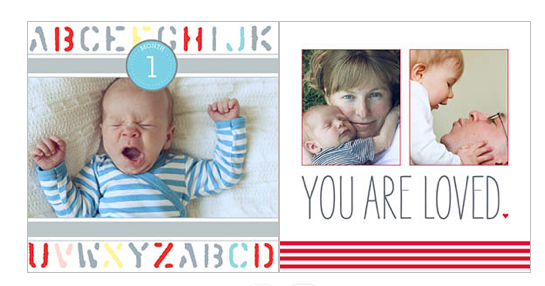 More on baby pictures:
Sharing your baby's pictures on social media
5 First birthday picture ideas
25 Precious poses of baby for your scrapbook