Breast Pump Safety
Breast pumps can run hundreds of dollars and while renting one can save you some dough, the FDA recommends a few basic safety precautions when selecting one so that it's safe for you and your baby.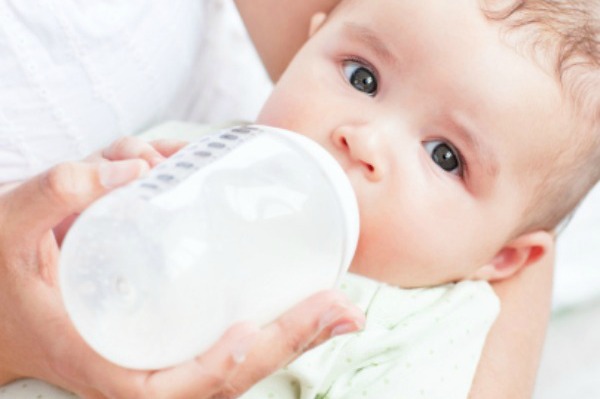 For many new moms, especially moms working outside the home or who frequently travel, a breast pump is a crucial in maintaining some schedule flexibility. Rather than feeding every two hours, a breast pump allows a woman to extract milk at a more convenient time (or if she is away from her baby) and save the milk for later use.
To rent or buy?
Breast pumps aren't cheap and with some models running hundreds of dollars, may women weight the pros and cons of buying a breast pump versus renting one from a hospital or lactation specialist for a fraction of the cost.
Food and Drug Administration (FDA) recommends following a few basic safety precautions when renting a breast pump to decrease chances of contamination for both mom and baby.
Renting a breast pump
In a consumer update published January 14, 2013, Kathryn S. Daws-Kopp, an electrical engineer at the FDA, explains that the breast pumps available for rent from many hospitals, lactation consultants and medical supply stores are designed to be used for multiple users.
These particular pumps are designed to reduce the risk of spreading any possible contamination between users, but each renter needs to buy a new accessories kit that includes breast-shields and tubing, Daws-Kopp says.
Be wary of the term "hospital grade"
"Sometimes these pumps are labeled 'hospital grade,' Daws-Kopp explains. "But that term is not one FDA recognizes, and there is no consistent definition. Consumers need to know it doesn't mean the pump is safe or hygienic."
This term can become problematic since different companies may mean different things when they label a pump with this term says Daws-Kopp. The FDA recommends looking for the term "multiple user" or "single user" on the label when trying to determine if a pump is designed to be used by just one person or to be shared. "If you don't know for sure whether a pump is meant for a single user or multiple users, it's safer to just not get it," Daws-Kopp says.
Keep it clean
If renting a multiple-user pump, it's important to make sure that all of the parts, including the internal tubing, have been sterilized and disinfected by the provider prior to using. A pump can look clean, but if it's not disinfected then potentially infections particles can be passed to the next baby says Michael Cummings, M.D. an obstetrician-gynecologist at the FDA.
The FDA recommends following the manufacture's instructions for cleaning the breast pump, but in general, the following steps should be taken for keeping the pump clean:
Rinse each piece that comes into contact with breast milk in cool water as soon as possible after pumping.
Wash each piece separately using liquid dishwashing soap and plenty of warm water.
Rinse each piece thoroughly with hot water for 10-15 seconds.
Place the pieces on a clean paper towel or in a clean drying rack and allow them to air dry.
Asking a few simple questions and taking some basic precautions can make sure the pump is safe and hygienic for both you and baby.
More information can be found on the FDA's website for breast pump information.
More on breast pumps:
Pumping breast milk on the job can be tough
Tips for pumping milk at work
Must-have breastfeeding essentials