The Power Of Placenta
From popping pills to planting a tree, these creative ways of putting the placenta to work after birth are getting some attention.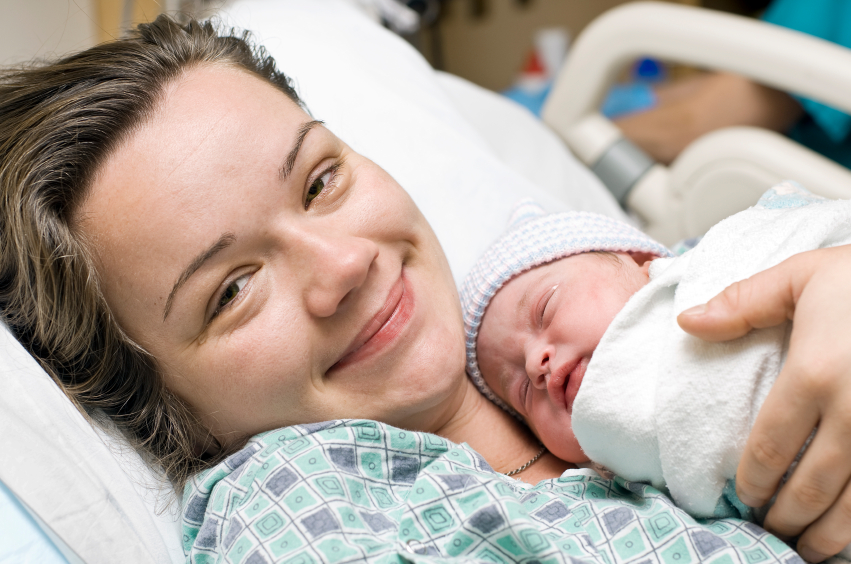 Last night I attended my first birthing class. Between discussing the birthing process and what happens to your body after delivery, we started chatting about all of the surprising things you can do with your placenta that are currently in vogue. It being a class of first-time parents, most of us were a wee bit... surprised at all the different options out there. Leave it to the celebrities for causing some of the latest placenta trends.
Things to do with a placenta (other than dispose of it):
Encapsulate your placenta
The placenta is said to have many beneficial properties for a mother who just went through the taxing process of giving birth. Some of the benefits include increased breast milk production, hormone regulation, increased energy, and reduced chances of postpartum depression.
A few years ago, the concept of eating your own placenta started getting attention after actress January Jones admitted to eating placenta capsules after giving birth to son Xander Dane.
While you can eat a placenta raw or in a placenta smoothie, encapsulation helps remove the "ick" factor by putting the placenta in pill form. You can dehydrate and encapsulate your own placenta, but there are also professionals that can do this for you. Doulas, midwifes, and birthing centers can help refer you to a local placenta encapsulating specialist.
Plant it under a tree
When actor Matthew McConaughey announced plans to plant the placenta from his son's birth in an orchard, he said he was inspired to do so from the traditions of Australian tribes.
Celebs aren't the only ones who are starting this tradition at home. Some families are choosing to plant a placenta fruit tree for the birth of each child.
Starting with the first year, a picture of the child standing next to the tree could be taken at each birthday to document both the growth of the child and the tree.
The major con to this of course is if you move or relocate, the tree (and placenta) stays put.
Placenta art
Art lovers may want to check out Tree of Life Placenta Services, where the artist uses your placenta to make a customized print. Placenta blood is used on acid-free artists paper to create a series of prints. The placenta prints look remarkably like artistic renderings of trees – an nod to the placenta being referred to as "The tree of Life." 
A midwife or doula could probably help make recommendations on where to get this done locally or, if you're adventurous, you could make your own placenta print with just a few basic materials.
Some families are choosing to display placenta prints as artwork on the walls and others keep the prints as personal mementos or add them to baby books.
Tell us: Would you choose one of these options? Leave a comment below!
More on the placenta:
Your phenomenal placenta
Research shows that BPA does cross the placenta
The purpose of the placenta