Choking And Fall Hazards
Do you have a Bugaboo stroller for your baby? You'll want to check this recall to see if your model is affected.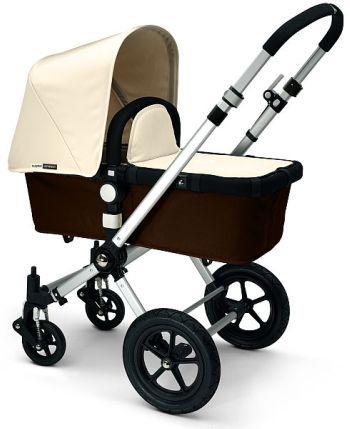 The Consumer Products Safety Commission and Bugaboo have voluntarily recalled around 50,000 Bugaboo Cameleon and Bugaboo Donkey model strollers due to risks of choking and potential falls.
Product description: The Bugaboo Chameleon and Donkey model strollers were sold in a variety of colors and came with a base, sun canopy and accessories. The serial numbers are located on the stroller's chassis, which located under the seat.
The following serial numbers are affected:
Bugaboo Cameleon
Serial Number 04011090900001 to 04031101009999
Serial Number 08011090900001 to 08021100800386
Serial Number 140100093600531 to 140103123350418
Bugaboo Donkey
Serial Number 170101105300001 to 170104130900500
Where/when it was sold: These recalled strollers were sold at Buy Buy Baby, Neiman Marcus, Nordstrom, Toys R Us and other baby product stores nationwide, online at Bugaboo.com and other online retailers. The Bugaboo Cameleon was sold between September 2009 and June 2012 for about $980. The Bugaboo Donkey was sold from January 2011 through December 2012 for between $1,200 and $1,600.
Reason for recall: The handles of the strollers are the reason for the recall. A button can become disengaged on its own, which causes the handle to detach. This can pose fall or choking hazards to children. There have been no reports of injuries, but 58 reports of the handles becoming detached have been received by Bugaboo.
What you need to do: Customers should remove the handle immediately and contact Bugaboo for a free replacement handle.
Company information: Contact Bugaboo at Bugaboo International; at (800) 460-2922, from 7 a.m. to 4 p.m. PT Monday through Friday, or online at www.bugaboo.com and click on "Important Quality Initiative" for more information. Consumers can email the firm at serviceus@bugaboo.com
More baby product recalls
Recall: Fisher-Price Rock 'n Play infant sleepers
Recall: Dream On Me baby bath seats
Recall: Nap Nanny infant recliners
Image credit: USCPSC