Wait 12-18 Months To Conceive
Researchers recommend that women who have had weight-loss surgery (bariatric surgery) wait at least a year before trying to get pregnant.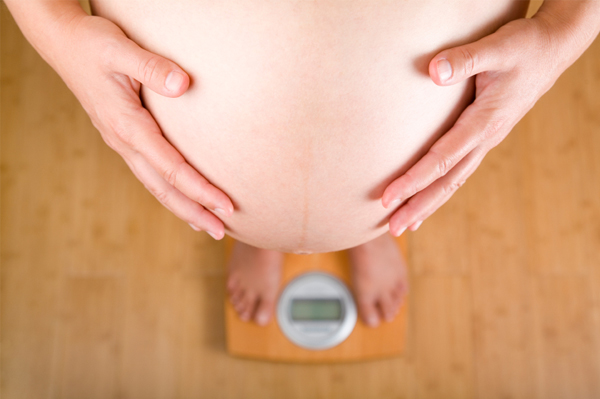 HealthDay News reports that in a new review published in the January 2013 issue of The Obstetrician & Gynaecologist (TOG), researchers recommend that women who have had weight-loss surgery wait at least 12-18 months before trying to conceive. Doing so will lower miscarriage rates and adverse health effects.
Increase in obesity rates
The article in TOG titled "Pregnancy outcome following bariatric surgery," notes that there is an increase in the number of obese women of childbearing age seeking bariatric surgery as treatment to the their obesity. The number of women that possibly fall into this category is expected to increase over the next several years. The obesity rate among women of childbearing age is anticipated to rise from about 24.2% in 2005 to an estimated 28.3% in 2005.
Researchers looked at previous studies to assess the advantages and disadvantages of weight-loss surgery and how to manage weight loss-surgery patients before, during and after pregnancy.
The researchers said that overall, obesity increases the risk of complications during pregnancy and that weight-loss surgery could reduce the risk in the case of severely obese women.
Adverse effects during pregnancy
While one study reviewed found that 79% of women who have had weight-loss surgery experienced no complications during the duration of their pregnancy, there were also cases where significant complications occurred. Gastric band slippage and band leakage, which may cause severe vomiting, occurred in 24% of pregnancies.
The article notes an even more troublesome case of miscarriages among women who became pregnant within a year after surgery. One study found that the miscarriage rate was 31% among women who became pregnant within 18 months of weight-loss surgery. This is a significant difference from the 18% miscarriage rate among women who waited at least 18 months or longer to become pregnant.
Seeking proper care
According to review co-author Rahat Khan:
"An increasing number of women of child-bearing age are undergoing bariatric surgery procedures and need information and guidance regarding reproductive issues. In light of current evidence available, pregnancy after bariatric surgery is safer, with fewer complications, than pregnancy in morbidly obese women."
Khan continues to say that women who have had bariatric surgery should seek "multidisciplinary input care" to increase changes of a healthy pregnancy. These healthcare providers could include primary doctors, obstetricians, surgeons, nutritionists, and fertility specialists among others.
More on pregnancy health:
Quick snacks for pregnant and breastfeeding moms
The perks of pregnancy
Dry, itchy skin