A Summer Surprise For William And Kate
One of the most anticipated births of 2013 is the arrival of Kate Middleton and Prince William's bundle of joy. Mark your calendar's folks. The baby is expected to arrive in July.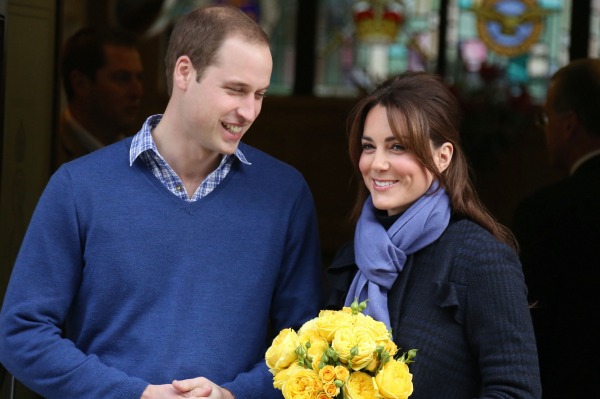 After weeks of speculating Kate Middleton's due date, Buckingham Palace has finally put rumors to rest by announcing that the baby is due in July.
"Their Royal Highnesses The Duke and Duchess of Cambridge are delighted to confirm they are expecting a baby in July," the Royal Palace said in a statement on Monday.
Prince William and Kate Middleton announced their pregnancy in early December after the duchess was admitted to a London hospital with hyperemesis gravidarum, a case of acute morning sickness.
Although she has canceled a few public events the last few weeks due to her illness, the palace offered an update on her health saying, "The Duchess's condition continues to improve since her stay in hospital last month."
While the exact due date has not yet been announced, we're curious to see if the baby will ultimately share the same birthday as Princess Diana who was born on July 1.
It's likely the baby will have a Cancer Zodiac Sign, which strengths include loyalty, dependable, and caring. Let's hope he or she doesn't have the classic Cancer weaknesses like being moody, oversensitive and self-absorbed -- not the best traits for a little prince or princess.
Prince William and Kate Middleton's wedding in April of 2011 caused a bout of wedding fever both stateside and across the pond. The arrival of the royal couple's first child is expected to bring out the baby crazy in all of us this summer.
Photo credit: WENN.com
More celebrity baby news:
Blue Ivy Carter celebrates her first birthday!
Baby name ideas for Kim Kardashian and Kanye West
Jessica Simpson's super cute pregnancy announcement