Snuggle Up To One Of These For Better Sleep
If you are tossing and turning throughout the night trying to find a comfortable position for your pregnant belly, a maternity pillow might be able to help provide some relief.
Many pregnant women swear by their maternity pillows. Whether it's a special design specifically created to wrap around your changing body or a plain body pillow that you cuddle up to at night, we've rounded up 5 pillow options worthy of checking out.
Snoogle Total Body Pillow
Some pregnant women like the Snoogle for its C-shaped design. The pillow is designed to wrap around your body so you feel support on both sides. There are multiple ways to use this pillow and examples of how to use the Snoogle are available.
Babies R Us, $65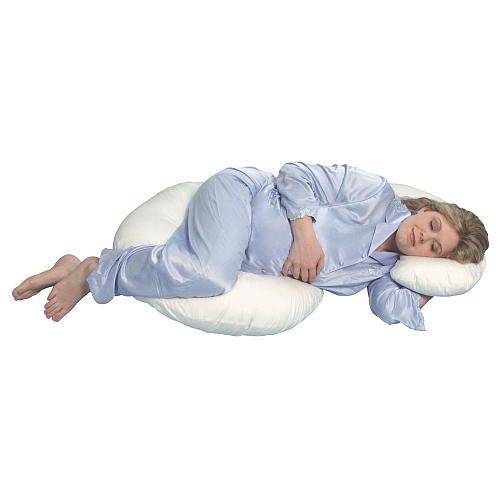 Boppy Pregnancy Sleep Wedge
While you can use a regular pillow to prop up your body when sleeping on your side, some women find that a regular pillow is a little too large to get the belly in a comfortable position. A wedge is designed with one narrow side that makes it easier to slide under your stomach and closer to your body for belly support.
Target, $18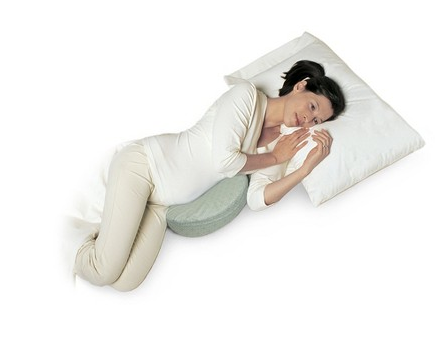 Utterly Yours Pregnancy Pillow
A large maternity pillow can sometimes feel like there's a third person in your bed. Plus, if you travel a lot, a full body pillow isn't exactly going to fit inside your carry-on bag. Instead try a more compact pregnancy pillow alternative like this wedge design. The two wedges are supposed to keep you on your side throughout the night and are small enough to take with you on the go.
Utterly Yours Pregnancy Pillow, starts at $45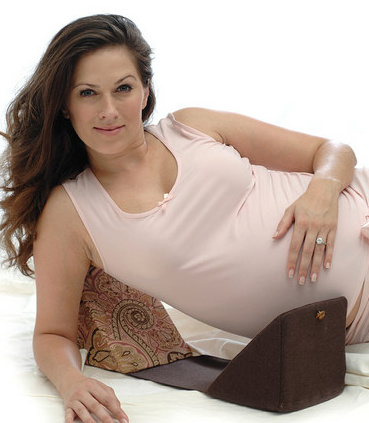 Pillowband
This clever pillow case puts pillows you already own to work. The cost is similar to a maternity pillow, but the genius design of the pillowcase keeps the pillows in place so they are always in the perfect position throughout the night instead of falling to the floor – great for those prone to tossing and turning. Since you use your own pillows, you can customize it by using a body pillow and regular pillow or firm or soft pillow.
Pillowband by YAZ Design, $45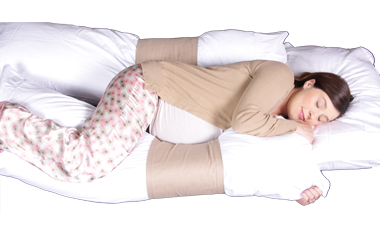 Body Pillow
For a budget-friendly option, you might find that a regular body pillow is just what you need. It can be positioned in front of you while lying on your side and can provide support between your legs. Plus, the versatile size and length means that it can also do double duty as a decorative pillow for a day bed once you are past pregnancy.
Target, $10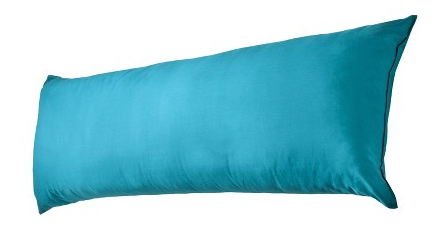 More pregnancy tips:
Dry, itchy skin?
How to survive pregnancy insomnia
Pregnancy pimples