Stress-Less Sex
Don't let trying to conceive suck the sexy out of your sex life! Even if you know you've "got to do it" on a certain day or time, keep the romance alive with these fun tips.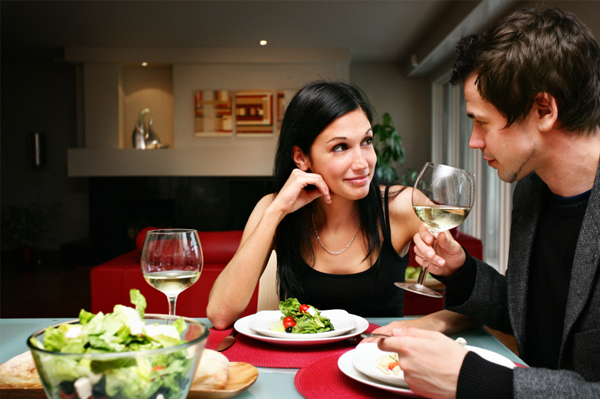 Avoid the schedule
Even if you and your partner know "today's the day," try not to bring it up in that sense. On "the day," dress a little more provocatively or send a flirty text to your man while he's at the office to set the stage for a romantic night. When he gets home, give him some extra attention while you go about your normal routine – give him an extra special kiss when he walks in the door or hold his hand while you're watching The Biggest Loser together.
Be spontaneous
Don't give up on "regular sex" during your quest to conceive. This may make your partner feel as if you only want to have sex with him in an effort to make a baby, not purely for fun. On an off day, surprise your guy by popping open a bottle of wine you'd normally save for the weekend, wearing a saucy nightie or cuddling up extra close in bed. He'll get the hint. If he doesn't, make the first move. Now that's hot.
Don't ditch date night
Dates are like foreplay for some women. While a man may only need a few visuals to get in the mood, you may need a bit more stimulation. Going out on the town for a romantic dinner, seeing a scary movie where you clutch onto each other or taking a scenic drive and talking the night away can get both of you in the mood for a romantic in-between-the-sheets session sans the stress of trying to conceive.
Get out of the bedroom
Having sex in the same place all the time can get monotonous fast. Use this time when you don't have any kids in the house yet to experiment with some adventurous places to do it – the laundry room, the wine closet or the privacy of your backyard… though you might want to bring some extra blankets for the latter.
Consider taking a little trip during your prime time to make the sex even more fun and exciting. Stay at a fancy resort in town, go camping or take a weekend road trip. Think of it as a pre-babymoon.
More on conception
Little swimmers: Tips for trying to conceive
Trying to conceive? Check your temperature
Make your boudoir ready for baby-making