Possible Mold Risk
Do you have a Newborn Rock 'n Play Play Sleeper by Fisher-Price? If so you'll want to check it for mold growth.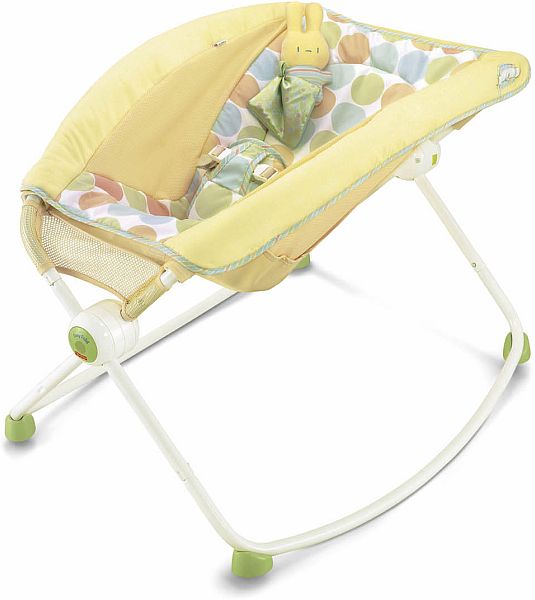 On January 8, 2013 the U.S. Consumer Product Safety Commission (CPSC) announced a voluntary recall of the Newborn Rock 'n Play Sleeper by Fisher-Price Inc. Discoveries of mold growing between the seat cushion and plastic frame may cause respiratory issues for infants.
Product description: The sleeper is a portable sleep seat for newborns and is designed to hold babies up to 25 pounds. It has a removable seat cushion that sits inside a plastic frame.
When and where it was sold: Mass retailers have been carrying the product since September 2009. The product has been sold at major retail outlets like Toys R Us, Target, Amazon, Wal-mart, Buy Buy Baby, Kmart and many others, including local chains. The product price ranges from $50-$85
Reason for recall: Mold can grow between the removable cushion and hard plastic frame. Mold growth can occur if the sleeper remains wet or moist for extended periods of time or is infrequently cleaned. This can expose infants to mold, which is a health hazard. Currently only products that have been used have been reported -- brand new items are not currently known to have mold issues.
Amount affected: The CPSC says that Fisher-Price has received over 600 reports of mold on the product so far and 16 consumers have reported that their infants have been treated for respiratory issues, such as coughs and hives, after sleeping in the product.
What you need to do: If you own one of these sleepers remove the seat cushion and check for mold growth. Signs of mold include dark brown, gray or black spots. Immediately stop using the product if you see signs of mold. Contact Fisher-Price for cleaning instructions and further assistance.
Contact information for Fisher-Price: Call (800) 432-5437 from 9 a.m. to 6 p.m. ET, Monday through Friday or visit www.service.mattel.com/us/recall.asp for more information about recalled Mattel products.
More baby product recalls
Recall: Dream On Me baby bath seats
Recall: Nap Nanny infant recliners
Recall: KidCo PeaPod Travel Tents
Image credit: USCPSC